by Lisa Evans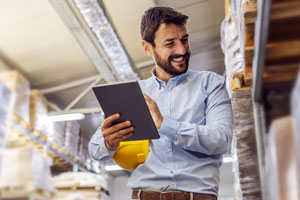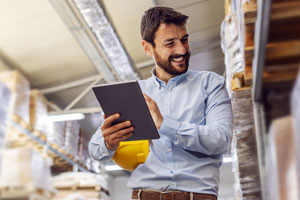 The truth is that for many of the older, long-established warehouse and inventory management companies, their dated legacy systems and stratified pricing structures keep them rigidly locked into an old-fashioned system whereby only their largest retail clients are offered the best company products and reports, shutting out smaller retailers from the best management tools. At SkuVault of Louisville, KY, this traditional idea has gone straight out the window.
For Small Suppliers
"All of our features are available to all of our clients, regardless of how big they are," says Creative Director Emilie Fritsch. "We tier our offerings by the number of users who access the system, and we do this to encourage growth." She explains, "we don't want to limit the features based on the company size- we want to make everything available, otherwise how will a small company grow? We feel that all our clients should have the same access to all our tools. We don't hold back any advanced reports or anything like that, it's available to everyone."
Interactive Tools
At SkuVault, their list of inventory management tools, interactive pick and pack, user tracking, purchase order and receiving tools, advanced reporting and open API tools goes on and on. Launched in December 2012, SkuVault is in the happy position of offering the latest technology for warehouse and inventory management in a cloud-based application. Their clients include many ecommerce companies, but also include a long list of brick and mortar retailers, who find the ease and convenience of using a cloud based management system that fits well with their street-based sales, and online multi-channel sales as well.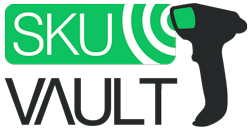 Innovative Benefits
The key for successful multi-channel sales is ensuring your inventory is managed properly- no out of stocks, no picking errors, no shipping delays. Among their offerings, SkuVault has an ingenious product kitting method that allows retailers to list their products individually, but also list them simultaneously as a part of a multi-product package, or kit, to improve overall unit sales. "You can look at kits in two ways – kits that are literally shrink-wrapped or otherwise bound together, or kits that are sold overall as one but whose components are loose. SkuVault supports both methods of kits, and for our kits that aren't pre-packaged, you can have the option of listing them as a bundle, and you can also simultaneously have the components of that bundle listed for sale individually," Fritsch explains.
"For example, if you sell a water bottle and a bike helmet, you can sell them individually and you can sell them together as a new-bike-owner starter kit. The quantities of each SKU determine how many kits and individual units are available to sell. In our bottle & helmet example, if you had 100 of each SKU, SkuVault would let you sell 100 of each individually, but also 100 kits. After a sale comes in for a kit, both the kit quantity and the individual quantities would lower to reflect that. This way retailers show the maximum units available to sell- they don't restrict themselves to only showing their products one way. They can sell things in every way possible.
Partnering for the Long-term
"The beauty of it is that it takes away the guesswork on inventory so that the retailer doesn't need to guess how the market will want to buy something. It takes the worry of selling off the table."
Taking away the worry from their clients is high on SkuVault's priority list. "We partner with many companies, especially those that have high value to our clients. For example, companies like Amazon, eBay, Shopify, Shipstation and Shipworks – these are companies that our clients already use, or want to use, so our inventory management tools are fully integrated with all of these, and many others." Fritsch offers.
With newly revamped tools, SkuVault is enthusiastic about the future, looking to continue to help their customers grow their business and increase sales. For more information on SkuVault, please visit their website at www.skuvault.com.
SkuVault
2540 Ridgemar Circle,
Louisville, KY 40299
Tel.: 800-641-4507
Website: www.skuvault.com