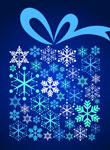 With a record-breaking $35.27 billion in holiday spending in 2011, and an even better performance likely for the 2012 holiday season, retailers must plan around key ecommerce trends. In a recent webinar, Sucharita Mulpuru, VP and principal analyst at Forrester Research, and Monetate CEO David Brussin offered the following advice to help retailers maximize holiday sales.
1. Go early, go multichannel.
Transactional data from Chase Paymentech for holiday 2011 shows that Cyber Monday was the biggest online shopping day of the holiday season. However, the two Mondays that followed were nearly as big in sales, plus the days leading up to Thanksgiving weekend and Cyber Week, the week after, saw heavy activity. People are starting their holiday shopping early and also moving back and forth across channels therefore, Mulpuru says, it's important to ensure you have a strong presence on Cyber Monday and to synergize your efforts across channels.
Brussin agrees, emphasizing data from Monetate's Ecommerce Quarterly (EQ) reports that show average order value (AOV) starting to increase in Q3. This pattern suggests that shoppers actually start their holiday shopping a little earlier than October, so ecommerce firms will want to take that into account when determining when to begin their efforts. Whenever you do start, your planning needs to account for the rise in cross-channel shopping by consumers. Include both offline and online teams in the planning process, he says, and ensure all customer-facing campaigns are coordinated across channels and devices.
2. Segment traffic to leverage margin.
Research conducted last holiday season by Bizrate Insights and Forrester confirmed that people often buy only if they get a good deal. Mulpuru suggests that ecommerce firms think about staying competitive within their niche to limit use of discounting and shipping deals. Brussin urges companies to match the offer to the segment to better leverage this tactic. You don't want to spend margin points everywhere, he explains, only where they help you. A smart approach to segmentation that has worked for Monetate clients during the holidays, Brussin shares, is focusing on three core audiences: new customers, holiday shoppers and high-value customers. Each group has specific shopping needs and expects to be treated differently. By tailoring offers, products, brands, navigation and customer service information to these segments, ecommerce firms can provide each with the best value while driving ROI.
3. Make the most of popular channels.
While search and email might be mature tactics, they're still incredibly effective. Mulpuru points to research from last season that cements email's role as a source of access to and action for online deals. For hard goods, organic search played a key role in driving traffic and sales. EQ data for the past 12 months gives search the nod when it comes to driving the best AOV, but also shows how AOV on email efforts climbs in the second two quarters of the year. With email and search so important to holiday selling, he advises companies make the most of their campaigns in these channels by delivering a consistent experience, one that helps consumers follow through on that first click and then keeps the message prominent during their visit.
4. Prepare for more mobile and tablet users.
A Forrester Research study reports that transactions on tablet devices nearly triple that of smartphones. According to Mulpuru, tablet owners typically own both devices, but prefer to place orders on their tablets where the experience is similar to that of shopping on desktop. Mobile is not tablet, Brussin stresses, adding that EQ data from Q4 2011 indicates traffic visiting your website on tablets versus smartphones often have different purposes and needs. Shoppers using tablets or desktop/laptops converted at similar rates and shared comparable AOVs. By contrast, smartphone users converted much lower, but with a higher AOV than tablet and traditional devices. With checking out typically more difficult to navigate on a smartphone, he explains, these shoppers are far more invested in the purchase. To support the mobile shopper, Mulpuru urges companies to make it quick to share web content, especially imagery. Play up product photos, and make browsing easier with less text and more images. Alternative payment methods, like PayPal, also help, because they reduce the number of keystrokes needed for consumers to transact. If ecommerce firms can only focus on either mobile or tablets, Brussin says, then tablet is the more important device to successful holiday sales this year. To create a better experience for tablet users and drive conversion, he advises larger website navigation, no Flash for iPad users, and support of finger swipes and tap-only displays.
5. Shipping programs must be comprehensive.
One of the biggest considerations for consumers during the holidays is shipping costs, says Mulpuru. As such, you want to be competitive with other offers for similar products this season. Another idea she has for addressing consumers' shipping concerns is to offer a shipping club if you have repeat traffic that shops with you multiple times throughout the year. Consumers like transparency in the shipping process, especially during the time-sensitive holidays, so consider allowing customers to track packages. Because shipping offers can move various parts of your ecommerce business, understand what you are trying to achieve to guide your program, says Brussin. For example, increasing a free shipping threshold will drive a higher AOV at the expense of conversion and vice-versa. Determine your objectives, and then test different offers to different segments to hit your goals. Also, adjust your offers as the calendar runs out. In cascading your delivery times across geography and up to the holiday peak, Brussin says, you might be able to ship at ground rates close to your warehouse for a long time. You lose that ability farther away from your fulfillment centers, having to move to two-day and then overnight shipping. But if you go back to the best practice of segmenting your traffic, he explains, you can put those upgraded shipping offers in front of just those segments that no longer can receive a ground package in time.
Effective holiday marketing programs are essential to successful sales. Plan for cross-channel shopping, tailor offers by segment, make the most of email and search, prepare for mobile and tablet buyers, and be creative when it comes to shipping, and you're sure to have the holiday season all wrapped up.