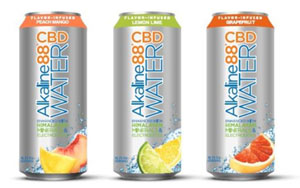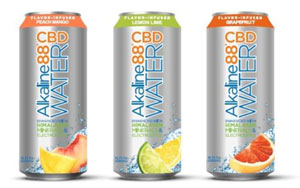 Big players in the beverage industry have been dipping their toes into the CBD business, infusing their beverages with the hot commodity. The Alkaline Water Company and New Age Beverages announced this year that they will be expanding into the CBD-infused space, and other brands are sure to follow in their footsteps. These infused beverages include water, tea, soda, coffee and even wine.
CBD beverages are not a new thing. Numerous start-up companies such as Aurora Elixers, Oleo and Dirty Lemon came out with CBD-infused drinks in 2018. With all the hype and attributed health benefits that cannabidiol has been bringing, larger brands are catching on and creating their own CBD infused concoctions to sell. One company, Endo Water, calls it, "the new kale."
Brands Paving The Way For Success
The Alkaline Water Company, makers of pink Himalayan rock salt brand Alkaline88, launched their new product line featuring all-natural flavored CBD-infused waters in August. The company intends to comply fully with all federal, state, and local laws, rules and regulations as the company develops its CBD-infused products, closely watching any developments from the U.S. Federal Food and Drug Administration.
New Age Beverages, a U.S. based organic and natural beverage company aiming to become the world's leading healthy beverage company, announced earlier this year that they signed an agreement to develop and distribute Marley branded cannabis-infused beverages. Not yet on the market, the company has been working in close partnership with retailers in the United States, Japan, and other key markets to launch these beverages, and expects to launch these products worldwide, as they expand their business.
Complications In The CBD Market
Many other companies such as Arizona Iced Tea and Starbucks are waiting on the complete legality of CBD across all 50 states to dive into the CBD-infused market. "The dynamics are fluid, likely delaying adoption from major coffee players like Starbucks in the near term," Cowen analyst Andrew Charles wrote in a report. "Should the regulation of CBD oil as an additive to food/beverage change or craft/independent coffee shops find a way to comply with the existing regulation, we could envision Starbucks ultimately piloting the ingredient."
CBD is 100 percent legal in most states, but there are others that have certain legal limits on THC, edibles and the overall legality of the ingredient. Experience CBD offers a great map on their website of exactly where CBD is legal and where state restrictions should be noted: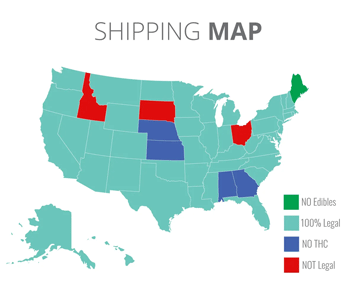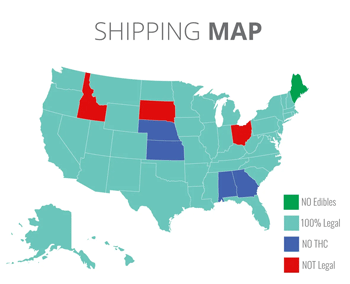 Several brands are gaining a first-mover advantage in the emerging subsegment of the world's largest functional drinks market. Zenith Global, a leading global food and drink consulting firm, projects that the US market for cannabis, CBD and Hemp-infused drinks will grow to over $1.4 Billion by 2024, an almost fifteen times (15x) increase from 2018 sales of just $89 million. Until CBD becomes completely legal in all 50 states, complications will remain with purchasing these products, but there's no denying the abrupt rise of the market and where it's headed in the near future. Indie retailers should keep an eye out and think about dipping their toes in these waters, as it could really pay off in the long run.