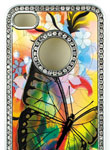 As predictable as a sunrise, Apple, Samsung and other companies can be relied on to produce new mobile devices, making the cell phone accessory category an attractive business for retailers. To meet consumer demand for innovative protective products, KIKO Wireless has added several exciting new cell phone covers to its line.
Latest product introductions
KIKO's heavy-duty Hybrid Cases are made of silicone and hard plastic. Offering complete protection from breakage, scratches and dust, Hybrid Cases are available for the iPhone 4 and 5, as well as the Galaxy S3 and S4. Each includes a kickstand for a comfortable viewing angle. Several new shapes and colors are available, including trendy color duos. "We expect our hot pink and purple combination to be popular for the holidays," says Alex Huang, manager.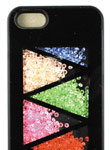 Diamond Cases are another popular buy for the upcoming season. Available for a variety of mobile devices, these crystal rhinestone cases come in a selection of colors and patterns, including checkerboard, zigzag and rainbow. The Flip Leather Wallet Case is also a hot item. "It opens from the side like a book, and will protect the phone as well as hold money or credit cards," Huang notes. "It also can be positioned in a comfortable viewing angle to browse the web or play videos."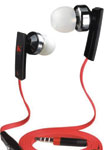 In addition to its complete line of protective cases for all brands of cell phones, KIKO Wireless also wholesales mobile phone accessories. These include pouches, screen protectors, stylus pens, headsets, headphones and chargers. "Cell phones are always running out of juice, and one of our newer products is the battery charging case, which charges the phone on the go and gives it extra protection. The case has a built-in battery, and users can recharge their phones simply by turning on the charging case," Huang explains.
Retailers choose KIKO Wireless, launched in 2010, because of its steady stream of new products. "We update our product selection every week to stay in line with color and pattern trends. We also cater to all retailers and price points, so our customers have a large range to choose from to meet their customers' needs." KIKO imports directly from the manufacturer and offers competitive pricing. Wholesale prices for products range from $1 to $8 per item, and markup is typically 400 to 500 percent.
Ordering highlights
The minimum order is $100, and retailers can mix and match items. Products come in individual hangtag bags, and generally ship the same day as ordered. Merchants can order by phone or on the firm's ecommerce site. "Our customers say our website is very easy to use," Huang adds. "They like the flexibility to order any time of day or night."
Where to buy:
KIKO Wireless
1179B Broadway
New York, NY 10001
Tel.: 212-686-2198
Website: www.kikowireless.com