by IvyLee Rosario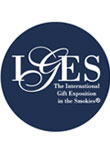 From custom souvenirs to resort merchandise, the International Gift Exposition in the Smokies and the Souvenir Super Show, IGES/SSS, is focused on providing the best products in the travel industry. Located in the foothills of Tennessee's Great Smoky Mountains National Park, the show is celebrating its 16th anniversary at the Sevierville Convention Center on November 3-6 and the Pigeon Forge LeConte Center on November 4-8. "Many times, travelers want a memento with the name of their destination imprinted," said Susan Mills, Partner. "IGES exhibitors include some of the finest custom craftspeople in the gift industry and their designs are among the most sought-after."
With well over 1200 exhibit booths and over 10,000 guests expected, IGES features the leading exhibitors in the resort, souvenir and gift industries. The majority of exhibitors are returning participants. "The Pigeon Forge show is operating at a sold-out status, so most of our new exhibitors can be found in Sevierville," said Mills. "Almost every vendor will be introducing new products." When it comes to merchandise, there is no shortage of variety at IGES, but among the most popular items are custom apparel, plush and jewelry. The selection of gift choices expands every year and includes a wide range of unique specialty items created for hospital gift shops, museum stores, zoos and aquariums, national and state parks, amusement parks, water parks, campgrounds, as well as coastal and ski resorts.
In addition to housing some of the top exhibitors in the travel industry, IGES will be offering different events to show appreciation for all of their guests at the show. From a wine and cheese reception on November 3, to happy hour on November 6, there are endless opportunities to get involved at the show. At Sevierville, buyers can combine orders placed with any of the vendors, and if they total $3,000, $6,000, or $9,000, they will win one, two or three pieces of Silver Nugget sterling silver and turquoise jewelry. For those looking for the perfect vacation after a long trip to the trade show, any buyer can enter to win a dream vacation for two in Maui, Hawaii. If interested in the drawing, buyers need to place an order at A.T. Storrs' booth #6712. Apart from the plethora of events that IGES will be sponsoring, they are also providing free freight at Sevierville on November 6 and in Pigeon Forge on November 8.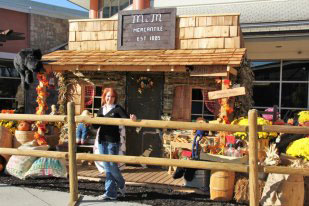 For buyers looking to take part in the show for the first time, Mills recommends you plan ahead of time to get the most out of what IGES offers. "Refer to the website for show information, andschedule appointments with key exhibitors ahead of time if possible. At the show site, IGES' friendly staff members are happy to answer your questions and help in any way possible." Allowing ample time to see everything these exhibitors have to offer is crucial, said Mills, and asking questions is the best thing a buyer can do to find out more about the exhibitors. "Schedule enough time to see what is new in each location. This is the perfect time and place to gather as much information as you can. If you are going to be responsible for the sale of an item in your store, learn as much about it as possible."
IGES provides special show lodging rates and travel information for those looking to attend. The Wilderness at the Smokies Hotel is attached to the Sevierville Convention Center and has a quick complimentary shuttle service to all show locations, restaurants, shopping and more from the center.
Buyer registration is easy and admittance is free to qualified buyers. Go to www.iges.us and click on Buyer Registration or call IGES at 800-430-7608 and register with a friendly staff member.