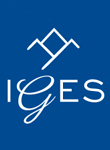 Founded back in 2001 by Jerry Meyer and Susan Mills, the International Gift Expo in the Smokies (IGES), now owned and managed by Emerald Expositions, is an annual gift show held in the scenic Smoky Mountains of Pigeon Forge and Sevierville, TN. Held in late fall each year, this popular show draws many buyers from specialty stores across the United States, Canada and the Caribbean. The trade-only order-writing show will feature over 1,200 booths of souvenir, gift & novelty, name-drop, toy, plush, resort, collectible, jewelry, and Made in the USA items to stock your retail and online stores.
The IGES souvenir gift show is a 'must-attend' show for savvy retailers looking for top-quality consumer-friendly items at dependable wholesale prices. The close-knit show offers great opportunities for networking. Many attendees create long-lasting relationships while finding new and favorite suppliers.
The IGES show spans a full five days of special events, free educational roundtables, national industry association meetings, cocktail receptions, and networking dinners. A complimentary shuttle service is available for buyers to travel between Sevierville, Pigeon Forge, and Gatlinburg, where the Smoky Mountain Gift Show is held simultaneously.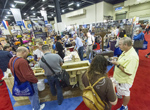 The International Gift Expo of the Smokies is the premier destination for wholesale resort, souvenir and gift merchandisers and retailers. With it's one of a kind setting and generous mix of what's known and what's new, IGES offers vendors and retailers from across the country an opportunity to experience the best of the Smokies and beyond.
Under proud Emerald Expositions management, the show will celebrate 18 years of deals and discounts this fall. Registration will open in June 2017 and is free for buyers. IGES also offers area lodging discounts, specialty networking dinners, opening day buyer receptions, and more. For the most up-to-date information follow @IGESShow on Facebook and Twitter.