By Matt Toy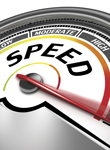 It is no secret that more and more consumers around the world are shopping online. What is more, many consumers are increasingly shopping with online retailers located in other countries. That means your potential buyers could be coming from a variety of different international markets. But does your digital presence cater to the needs of those consumers? Is your website easily accessible for international shoppers who are hungry to get their hands on your products? The answer may be no.
As companies work to target their global customer base, they need to realize the online experience for local markets is often different than what international markets may experience on their site. A recent study from Dyn showed that while more than two-thirds (67 percent) of global consumers use online retailers to shop internationally, fewer than one-in-five shoppers say the experience exceeds expectations. The majority, 72 percent, rates the experience as just "okay." A sub-par digital shopping experience causes online retailers to miss out on huge revenue opportunities at home, and in emerging international markets like China, where 87 percent of Chinese respondents report shopping with retailers located outside of their country.
Improving the customer experience, whether it be for a local or international shopper, on your website is necessary in order to expand your market potential and keep your customers coming back for more. In fact, worldwide, almost 60 percent of consumers say if the international shopping experience was better, they would do it more often.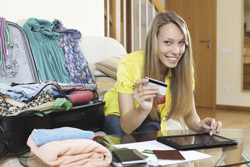 To decide where and how to begin improving customer experience for global consumers, look at the most common complaints from shoppers. One of the biggest issues site visitors face is web pages that take too long to load. Globally, 33 percent of consumers will abandon a website and search for their item elsewhere on the Internet if a retailer's website takes too long to load. With only a few seconds to capture a shoppers attention, there is no room for error. E-commerce websites must be hyper vigilant about their Internet performance across the globe in order to increase revenues and provide the great customer experience that shoppers want and expect. If not, you risk losing out on sales to the competition.
Dyn's survey found that 13 percent of consumers who encounter a website that takes too long to load will immediately go to a competitor's website to make their purchase. In China alone, that number rises to 24 percent and in the US, consumers aged 18-24 say they are 3 times more likely to go straight to a competitor's site if they encounter a slow page. After a negative experience with a slow page, 12 percent of consumers will even give up on online shopping all together, and opt to visit a brick-and-mortar retailer instead.
Beyond losing out on sales to the competition, slow websites are also detrimental to your brand's reputation. More than 85 percent of consumers surveyed globally said that the speed and quality of a website's performance affects their trust in that company. Often, you only have one chance to make a first impression with online shoppers — of those surveyed globally who are the least trusting of websites with slow performance, only 65 percent are willing to give that site a second chance. In the US, consumers are even less forgiving; with less than 60 percent of U.S. consumers saying they are likely to give a site a second chance if it is unavailable or slow.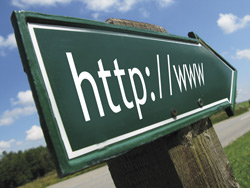 To prevent this mass exodus of potential customers, or damage to your brand's reputation, take steps to ensure your website loads quickly, allowing shoppers to browse all of your products and content with ease. Cut down the distance your content has to travel to reach your customers, which will reduce connectivity issues and decrease the time it takes your website to load. To do this, keep your assets in data centers and cloud hosting environments where your customers live. You should also consistently monitor the performance of your website. Many companies focus on their internal IT/office network when it comes to performance monitoring, but the Internet is another critical part of every company's business network. You need to be aware of how technical bottlenecks, natural disasters, even political upheavals can affect how long it takes for visitors to reach your retail site, or what sort of experience they will have once they do. For example, while the Internet is highly optimized, it is not necessarily being optimized for your website. Internet traffic to your site may take a much longer path than necessary, simply because it is saving someone else money. Finally, do not let a surge in traffic cause your website to crash. Consider using a Managed DNS provider to re-route your website traffic accordingly when a lot of shoppers are trying to access your content online all at once.
Your ability to sell products online begins and ends with the user experience on your website. Set your site up for success by focusing on your global Internet performance, and start increasing your market share around the world.