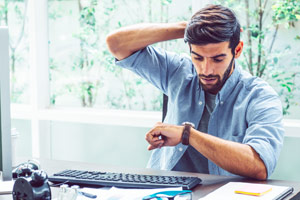 Providing worker flexibility decreased Neiman Marcus' turnover by 20 percent — proving schedule flexibility is a driver of success in the retail space. Furthermore, research has directly connected flexible work hours to a happier, more productive workforce, but is it possible to provide retail workers with schedule flexibility?
According to Monica Plaza, Chief Strategy Officer of Wonolo, a labor expert, it is an absolute yes. "Worker flexibility is a model that should be implemented across all retail companies, no matter their size. Smaller retail companies are facing very similar issues to the big box retailers, but in some cases, the need to combat labor shortages and reduce turnover is more dire because they have fewer financial resources to stay afloat. By adopting a flexible model to quell labor shortages, smaller retailers can offer workers what they want while filing open shifts as demand changes," Plaza said.
Why is Worker Flexibility So Important?
Providing retail workers with flexibility should be a priority for every brand. According to Plaza, historically, frontline retail employees have extremely low retention rates. Prior to the pandemic, research showed that part-time in-store positions had a turnover rate of 76 percent. However, it is expected this figure has worsened as the retail space has been one of the industries hit the hardest from the Great Resignation. Flexibility comes into play as it is a great tool to attract retail talent.
"Today's workforce wants control of their schedule, and rigid, unpredictable hours are driving workers away," Plaza said. "In fact, retail workers value flexibility over every other job consideration, including pay, and research has directly connected flexible work hours to happier, more productive workers. The retail customer experience is dependent on workers, and to drive business success, employees must want to be there. By giving retail workers what they want (flexibility), they will enjoy working for retail organizations, creating a strong foundation for their company."
The Benefits of Flexible Schedules
Schedule flexibility allows retailers to make strides in filling their open jobs, helping to reduce business losses, and ease stresses on those that choose to work for them, according to Plaza. Ultimately, worker flexibility helps edge out labor shortages. According to the February JOLTS report, there are over one million open jobs in the retail space, which is no surprise as 75 percent of companies are struggling to find employees. To attract talent, Plaza advises that retailers adopt a more flexible working model to allow workers to have more power in their ability to choose when to work, as nearly 40 percent of job seekers say flexibility over their schedules is one of their top three considerations.
How to Implement Flexible Work Schedules
According to Plaza, an on-demand job marketplace enables retail workers to pick up job opportunities at their leisure and discretion, while also enabling retail companies to fill open jobs. The rise of these marketplaces gives brands, as well as businesses in other similar industries, immediate access to millions of experienced job seekers to fill their open postings. Through these platforms, companies can slash their lead time for finding workers from several weeks down to one day, allowing them to post jobs as they need them.
"This model is very attractive for workers as they control their work and can pick up job opportunities as they desire — giving them a flexible approach to work. It is also attractive to leaders as it allows them to keep up with changing demands. In the grand scheme, it is a win-win — retailers are filling jobs while workers have flexibility and control over their job and are able to make money as they please," Plaza said.