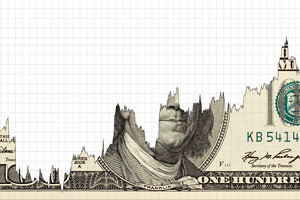 With inflation at its highest level in years, consumers are heavily weighing where and how to spend their hard-earned money. While some are splurging on big-ticket items before prices rise even higher, others are no doubt contemplating where they can save a few extra bucks here and there. It does not look like soaring prices will stop anytime soon, and both retailers and shoppers are suffering.
According to new survey data of small business owners from Goldman Sachs 10,000 Small Businesses Voices, 91 percent of respondents say broader economic trends, such as inflation, supply chain issues, and workforce challenges, are having a negative impact on their business. Further, nearly three quarters (73%) of all small business owners across all sectors said increasing energy costs are having negative impacts on their bottom lines. In order for indie retailers to survive these troubling times, it is critical to pivot your business strategies.
Expand on Your Loyalty Programs
According to a recent study by Oracle, 72 percent of U.S. adults belong to at least one loyalty program — which means three-quarters of them have points to spend. By accepting points as currency, either in-store or online, retailers can appease consumers that are looking to save and they can also shave dollars off of those big-ticket purchases. If you do not currently offer points with your loyalty programs, now is the time to do so in order to keep sales up.
"During COVID, we saw a tremendous amount of investment being put into loyalty programs. They took that time to upgrade their technology and revamp their programs in order to increase loyalty," Len Covello, CTO of Engage People, said. "Buy-now-pay-later gives consumers the opportunity to spend a little bit more, but with loyalty programs, retailers are getting an expanded customer base. Loyalty points are like additional payment options, which means your conversion rates will be higher."
Price Your Products Accordingly
Another old-school solution to help retailers adjust to soaring inflation is to strategically lower the price of one of your best-selling products to draw shoppers into your store, and keep all the rest of your products at regular prices or slightly raise them. Jennifer Stevenson, Head of Product Management at Uberall, advises retailers to think about some high ticket items that consumers are looking for, and then strategically price those products to get their attention.
"Search is so important with the way that consumers buy today, but it is also about building those connections, especially over social media. They will not just buy from someone if they have a good price, there is a lot that goes into how a consumer chooses who they purchase from today. So do research on your pricing, but real business decisions need to be thought through with the hybrid customer experience in mind," Stevenson said.
Target Consumers Not Affected by Inflation
According to Andy Seeley, CEO of Creatively Disruptive, brands should pivot their digital marketing tactics and target those shoppers who are not being impacted by the inflation crisis. By focusing on customers with a larger purchasing power and those still with jobs, indie retailers will be able to inoculate themselves from any downturn recession or depression, becoming recession-proof. The pandemic has taught us all that digital marketing is crucial for success, so continuing this trend going forward is sure to help keep sales up.
Think of Small Ways to Save Money
"Small business owners especially understand how important it is to use their time wisely and ensure they have enough time to focus on value-add tasks that help them grow the business, engage customers, and drive sales," Doug LaBahn, CMO at Cin7, said. "There are many tasks and operations that take up crucial employee time, but there are modern technologies out there that help simplify and streamline these processes. For example, integrations with third-party logistics providers can help reduce overhead costs, such as the burden of renting your own warehouse and hiring employees to staff it — especially important amid global labor and warehouse shortages plaguing the industry. Additionally, automation can minimize the number of mistakes made with manual processes, saving unnecessary costs that can eat away at a business's bottom line."