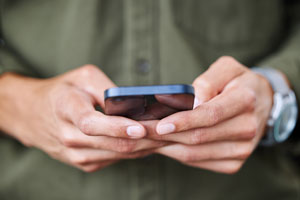 by Aaron Smith
Push notifications are more than just an ad that appears on a consumer's mobile device. They have proven to be very effective at getting them to take action, even in cases where the customers are not directly seeking information about the product or service being offered. However, the development of a successful push notification campaign requires careful planning and execution in order to reach your goals and increase brand awareness.
Here are eight tips for developing a brand awareness campaign with push notifications:
Determine Which Push Notifications are Appropriate
There are two types of push notifications that are most effective in helping brands reach customers: non-promotional and promotional. Non-promotional notifications have specific, time-sensitive updates and usually come from official brand accounts. These should be limited to things like breaking news alerts and other announcements.
On the other hand, promotional messages should be sent only when you are communicating directly with your customers about deals or discounts through what we call customer engagement campaigns. If you are using both types of notifications, consider creating one central channel (like a website) where users can easily opt-in or out of each kind — and then try to avoid sending irrelevant messages by segmenting users into separate lists based on location, preferences, interests, or past purchases.
Keep It Short and Sweet
If you are sending out push notifications, your customers will be opening them up on the go and possibly in noisy environments. You want to convey your message as quickly and effectively as possible, so try to keep your notifications to 120 characters or less. If you cannot say it all in one notification, do not send two or three — figure out what you need to say before sending anything out at all. Remember: the point of these messages is just to notify. Keep them short and sweet.
Give Customers a Clear Call to Action
Most consumers who receive push notifications on their phones ignore them. You need to make sure you are giving potential customers a very clear, one-step call to action that they will not be able to ignore. For example, if you have an app and are trying to promote it by sending users a push notification, all you should have is an image of your app and an invitation to download it. If you ask too much of your customers, they probably will not do anything and delete your notification right away. The fewer steps someone has to take in order to learn more about your product or business or take some kind of action toward achieving what they want, the more likely they are going to do so.
Be Consistent
Retailers can send an unlimited number of push notifications, but if you are sending too many or sending at odd hours, users will become annoyed and shut you out. Schedule your messages in advance so that they come at consistent times. Having a set schedule will help users set their expectations about when you will be contacting them and your message will not seem spammy or out of place to customers who expect it regularly.
It also makes sense from a technological standpoint — if your app is scheduled to send out push notifications at 9:00 am every day, then users who have turned off push notifications from most apps may not have time to turn yours off before receiving your notification.
Add Value
Add value to your customers' lives by providing them with the information they care about. Offer valuable insight into new technology or upcoming events that impact their lives and interests. Be timely and relevant, and have a specific call-to-action when sending out push notifications. All of these elements combine to create an effective push notification campaign that will provide users with added value and make them want to interact with your brand further.
Keep It Relevant
Make sure your push notifications are relevant and useful. If they are not offering something that is actually valuable to users (like information about sales, promotions, and new products), then you are not going to get many consumers opening them and responding. Always keep your customer in mind when sending out push notifications because relevance is key. Users will only continue to open and engage with push notifications if they see value in doing so. It should never be a nuisance or something that takes up their time — it should add value and convenience.
Do Not Use Push Notifications Too Often
If you have news to share with your customers, push notifications are a great way to reach them. However, not everyone will appreciate receiving push notifications from you all of the time. For example, Nordstrom alerts its users when new products arrive in their size or price range. However, it only does so one time per week. Sending updates more than once per week could result in annoyance among customers, which could lead to them opting out of future notifications and unsubscribing from your marketing messages altogether.
Use Time-Sensitive Messaging
If you are promoting an event or time-sensitive service, timing your notifications properly is key. Consider using time-sensitive messaging to remind customers about special sales and offers — just make sure not to overdo it and lose your audience in one fell swoop. Companies that are successful at time-sensitive push campaigns use about three promotions per month on average. Time-sensitive messaging is also effective when used to reach hard-to-target groups of consumers such as men between 18 and 24 years old or women 35-50 who live in rural areas rather than major cities.
All of these tips are sure to make your next brand awareness campaign a huge success!
Aaron Smith is an LA-based content strategist and consultant in support of tech firms. He writes about industry developments, customer engagement platforms and helps companies connect with clients. In his free time, Aaron enjoys swimming, swing dancing, and sci-fi novels.