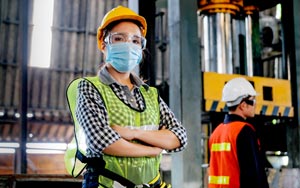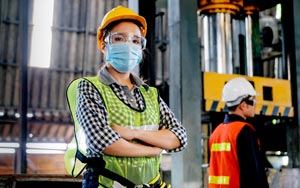 by Brooke Chaplan
COVID-19 is having a tremendous effect on the economy at large and the day-to-day operations of companies around the world. With many business owners wondering how to keep their companies afloat during this time, proper supply chain management is more pertinent than ever. Here are some ways indie retailers can focus on supply chain management to handle the COVID-19 crisis:
Identify All Risks
COVID-19 undoubtedly kicked off a global economic panic in the retail world. While the obvious risk of going out of business is one that many companies face, it's important to pinpoint other specific risks that your company may have to tackle at this time. Take a moment to hypothesize worst-case scenarios amidst COVID-19 including a strike, bankruptcy, or a similar situation. Though many companies are already in unenviable positions, the situation will get worse if retailers don't get ahead of the potential problems that the future may bring.
Determine the Current Supply Chain State
Your next step in moving forward with your retail operations during COVID-19 is to assess the state of your supply chain. As your business continues through the quarantine, consider how your supply chain is being affected. Mapping out where your supply chain is impacted by current COVID-related disruptions will help you put together a plan of action to mitigate further problems.
Using supply chain 3pl solutions can help you manage your supply chain as businesses continue to work remotely. These tools allow companies to outsource responsibilities like distribution, fulfillment, and warehousing – something many businesses are already struggling with as a result of the COVID-19 shutdown.
Pinpoint Backup Options
In addition to outsourcing your supply chain needs, businesses should also enable backup options during these times. As the world waits for the pandemic to dissipate, business owners are forced to carry out bare-bones operations from home. Most retailers envision that they'll be working this way for the foreseeable future, so it's important to reach out to backup vendors as soon as possible. Having qualifying alternate suppliers will help you navigate this unpredictable future.
Use a Proactive Approach for Risk Management
While it seems like the worst has already opened, the COVID-19 shutdown teaches retailers that there is always room for improved risk management. Though companies can't undo the impact already caused by the shutdown, business owners can and should focus on taking a proactive approach to future risk management.
Take this time to amend your current risk management plan by identifying and addressing potential issues based on your KPIs or key performance indicators. This way, you'll be able to quickly take action as the fallout from COVID-19 unfolds. Proper supply chain management can help you find the solution your business needs to survive this crisis. Use this guide to navigate your supply chain logistics as COVID-19 continues.
Brooke Chaplan is a freelance writer and blogger. She lives and works out of her home in Los Lunas, New Mexico. She recommends looking into supply chain 3pl solutions. For more information, contact Brooke via Facebook at facebook.com/brooke.chaplan or Twitter @BrookeChaplan.