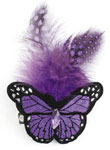 Wholesale Fashion Inc. carries a huge selection of fashion jewelry and accessories. "We follow many different trends, and we provide a large assortment of good quality merchandise and one stop shopping for our customers," says Will Kim, director of Internet Sales and Marketing. "Our low minimum orders also benefit our buyers."
Necklaces, bracelets, earrings & rings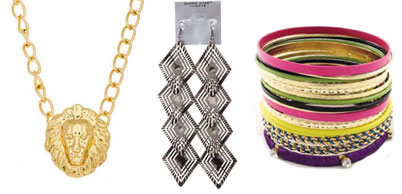 "Our jewelry is very attractive and trendy, but very affordable," Kim states. Earrings, necklaces, bracelets and rings—all nickel free—are popular merchandise categories. "Big and bold statement necklaces are still strong sellers, and we have them in many designs." Hundreds of necklace styles are available, including those with crosses, animals, and ceramic and glass beads, in both chunky and fine looks. Chandelier earrings, also called crystal drop and dangle earrings, as well as stackable bracelets are also hot items for spring and summer, Kim notes. Stackable bracelets are sold in packs of six and 12, in a variety of widths.
Hair bows, iPhone covers & more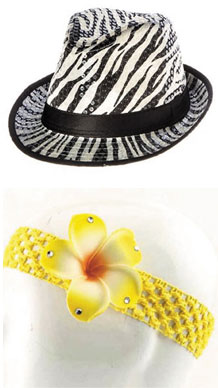 In warmer weather, hair accessories sell well, and hair bows and hairpins are popular accessories for both kids and adults. Wholesale Fashion Inc. carries more than 100 varieties, in different materials such as rhinestone, acrylic, beaded and metal. The firm also has an array of handbags, including top selling messenger bags. These are available in several sizes and prints, including zebra, small bows and flowers. The company also offers an assortment of fashion hats, from floppy to fedora, in hip colors and patterns such as camo and pastels. Many wholesale for around $2 apiece. Belly dance tops and skirts, in vivid colors with silver and gold jangling coins, are also great sellers. Rhinestone key chains, iPhone cases and covers, touchscreen gloves, and novelties and seasonal items are available to help retailers round out their lines. "Many of the items we carry can be found in Forever 21, Ross, T.J. Maxx and other fashion retailers," Kim reports. Customers sell items at various prices according to their markets, and retail is generally four times wholesale cost and up. 
New arrivals & Facebook discounts
Many of Wholesale Fashion Inc.'s products are individually wrapped, and have hangtags to be displayed on pegboards. Wholesale pricing may be found on the company's website, and starts at less than $8 per dozen pack. The minimum order is one dozen, and orders under $200 have a flat shipping rate of $10.  Shipping is free on orders of $200 or more, while all orders over $500 receive an automatic $50 discount. Retailers can get additional coupon codes by visiting the company's Facebook page. New arrivals are also highlighted on the Facebook page.
Wholesale Fashion Inc.
Toll Free: 800-913-3274
Website: wholesalefashioninc.com
Facebook: facebook.com/wholesalefashioninc