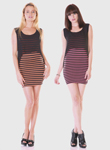 Gazoz is a wholesaler of fashion apparel to everyone from boutique owners to overseas apparel stores. The company's product line features apparel for children, teens, and adults, in men's and women's styles. There is also a line of plus-sized apparel. "We offer a lot of fashion jeans," says Mark Manshoory, CEO of Gazoz. "We also do a lot of ladies jackets and men's jackets, especially now that winter is starting."
Gazoz customers include discount stores, boutiques, and other retailers that sell discounted apparel. According to Manshoory, there is a constant stream of new products coming in, so it makes sense to check back frequently and see if anything new has come in. The company also maintains an active presence on Twitter and Facebook, making it easy to see what new deals have come in and what's available.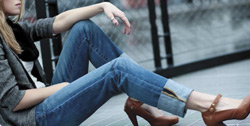 This breadth of product offerings is possible, Manshoory avers, because Gazoz has created excellent long-term relationships with its suppliers, which makes it possible for the company to offer unique products faster and at better prices than other wholesalers. "We are distinguished by our pricing and our long-term relationships with our suppliers," he said. In turn, Gazoz prides itself on customer service and its "excellent reputation" with its customers.
How to Buy Products
Gazoz products can be purchased via the website or by phone. The company's products, including new arrivals, can be viewed on the website, or you can call and ask about particular products.
Wholesale pricing is available upon request and depends on the item in question. Qualified orders can get free shipping in the continental United States. Gazoz also ships internationally.