By Meaghan Brophy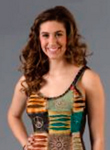 Buyers from around the world will flock to Las Vegas for the upcoming OFFPRICE Show, produced by Tarsus Group, to stock up on apparel and accessories for the New Year. The show will be held February 14th-17th at the Sands Expo in Las Vegas, Nevada.Hundreds of exhibitors will be present to release brand new products for 2016, in addition to replenishing essential customer favorites.All exhibitors will be offering prices anywhere from 20% – 70% below regular wholesale rates, so the savings will be well worth the trip.OFFPRICE is exclusive to professionals.Buyers can place orders right at the show and expect to have their products delivered in as little as two weeks."Retailers across the globe have discovered the significance of the off-price industry," says Stephen Krogulski, CEO of OFFPRICE. As a special resource for Independent Retailer readers, we've interviewed several of the exhibitors for an inside preview of what they will be presenting at OFFPRICE.Be sure to register at www.offpriceshow.com/lasvegas to reserve your entry badge in advance.
---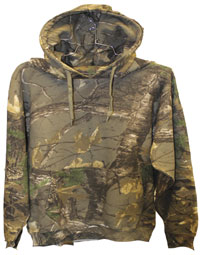 Cotton Connection

Based out of Chicago, Cotton Connection is a family-owned supplier and wholesaler of budget and better cotton goods. Their expansive inventory consists of their own brand, Cotton Plus, and other recognizable names such as Fruit of the Loom, Gildan, Hanes, and Anvil. Together, Cotton Connection's products range from t-shirts, socks, hoodies, sweatpants, shorts, underwear, hats, and more. Recently, Cotton Connection has been expanding their Cotton Plus line with new varieties of fashion hoodies such as camouflage and contrast neon. At the OFFPRICE show, Cotton Connection is looking to assist buyers in creating a special custom product. With such a large warehouse, Cotton Connection is able to specialize in private label programs. They have the capacity for screen-printing and embroidery in-house, allowing for competitive pricing and high-quality work. For private label programs, there is a 5,000 – 6,000 piece order minimum. For regular orders, there is typically a one case minimum. Cotton Connection can also drop-ship directly from the companies they work with, allowing for a quick turn-around time. "Fulfilling specific custom orders is never a problem. If someone needs 10,000 shirts even if we don't have them in our warehouse, we can drop ship them directly," says Ibrahim Kothawala, VP of Operations and Purchasing Manager. As a special promotion for OFFPRICE, buyers who place orders of $1,500 or more at the show will receive free shipping.
Cotton Connection
4920 S. Monitor Ave
Chicago, IL 60638
Tel.: 800-635-1104
Website: www.cottonconnection.com
---
AR New York Handbags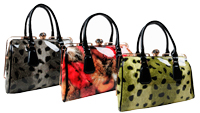 "Our friendly staff and fashion forward bags," is what sets AR New York Handbags apart from the crowd, according to Pheng Taing, owner. "Instead of bringing mostly discounted and last season products, you can find the newest handbags." Founded in 2007, AR New York carries designer quality handbags priced for boutique stores. Their product offerings consist of totes, satchels, clutches, cross bodies, wallets, coin purses, makeup bags, and phone cases. At OFFPRICE, AR New York will feature their new spring and summer lines while also bringing back some of their most popular styles. There is a low order minimum of $100 for buyers, and you can mix and match styles. "This is a great way to get into the handbag business if you have never tried handbags before," continues Taing. "With such a low commitment and the ability to pick and choose the styles that you like, you can't go wrong placing an order." For new customers, Taing recommends starting with bestsellers such as 2-in-1 and 3-in-1 totes and double zipper wallets in neutral colors. "Our styles are always changing and our repeat customers love it. Give us a try and you'll most likely be a repeat customer, too."
AR New York Handbags
140 Morgan Ave.
Brooklyn, NY 11237
Tel.: 718-821-8861
Website: www.arnewyorkhandbags.com
---
Exist USA
With over 20 years of experience, Exist USA is an expert supplier of resort and casual wear.They offer men's, women's, juniors', and children's clothing with customized embellishment, print, and embroidery options.Originally founded in South Florida, their market now extends from the Caribbean Islands, to Mexico, throughout the United States, and into Canada. Joshua Glickman of Exist USA says at OFFPRICE he will be featuring "a lot of closeouts, specifically tops, sweatshirts, and dresses."The company's main focus will be on dresses, to help prepare buyers for the travel season and warmer months that are fast approaching.The dresses at OFFPRICE will be "dresses that sold well this year," continues Glickman, "they're dresses that sold, are newer, and ready for 2016."In addition to on-trend apparel, Exist USA promises low prices and quality products.Buyers can expect quick delivery with multiple shipping options and a seven-day turnaround time for embroidery orders.All of the printing and embroidery are done in one 100,000 sq. foot warehouse, allowing Exist USA to control the quality of each individual order.
Exist USA
1650 NW 23rd Ave,
Fort Lauderdale, FL 33311
Tel.: 954-739-7030
Website: www.existusa.com
---
Travel Time Inc.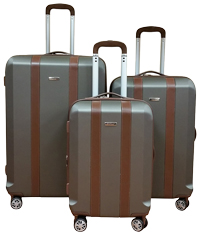 Providing high quality products is the number one goal of Travel Time Inc. Carrying name-brand briefcases, backpacks, luggage, carry-ons, garment bags, and duffle bags of all sizes, Travel Time delivers superior gear for all traveling occasions.From classic elegant designs to trendy prints, their wide selection will suit the tastes of men and women of all ages.With a slogan of "Invest in the Best," buyers can be sure that they are putting top quality items in their stores for an affordable price. In addition to excellent products, Travel Time's retail customers save on shipping. Travel Time uses Fed Ex ground and trucking services to always calculate the most cost-effective means for their buyers. At the OFFPRICE show, Travel Time will focus on luggage and backpacks. These timely curated pieces will help prepare buyers' stores for the upcoming travel season. According to Reza Fakhrzadeh of Travel Time, "the quality and price of goods at OFFPRICE are one of a kind."
Travel Time Inc.
40B Cotters Lane
E. Brunswick, NJ 08816
Tel.: 732-387-2339
Website: www.ttluggage.com
---
Cutie Patootie
Cutie Patootie Clothing is a well-known registered trademark with decades of experience, founded by Cindy Kieng. They specialize in children's apparel and accessories at OFFPRICE. Their brand strives to create a fun, fashionable, and colorful clothing for children aged 2-14. Above all, they strive to make high quality clothing that will last. At OFFPRICE, they will be featuring new products for Spring/Summer 2016. "This year we are focusing more on the boho chic trend," says Kieng. There will be unique printed dresses and flared jeans with different embellishments such as braids, crochet, lace, and embroidery designs. In addition to the boho chic trend, they are trying out a new style called oversize tops for a sporty yet chic look. Buyers interested in Cutie Patootie Clothing have a requirement of a 12-piece minimum per color, and each order has a quick turn-around time of 3-7 business days. Cutie Patootie's slogan is "Spread the Love of Fashion," and that's what they hope to accomplish at this year's OFFPRICE.
Cutie Patootie
650 E. 16th Street #C
Los Angeles, CA 90015
Tel.: 213-747-1504
Website: www.cutiepatootieclothing.com
---
Rockin Footwear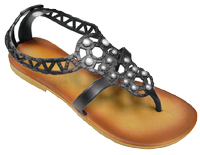 If you are looking for warm-weather shoes for your retail store, Rockin Footwear has you covered. Regardless of the price point, Rockin Footwear caters to a wide variety of needs. Ranging from a promotional line featuring $2 items to a high end line, "we offer unique product at a comfortable price," assures Matthew Hirsch of Rockin Footwear. Including everything from flip flops, aqua socks, and custom logo flip flops for men, women, kids, and toddlers, "we sell a full fashion line of foot products," he adds.Rockin Footwear will debut an entirely new 2016 line at the February OFFPRICE show. In addition to international bestselling merchandise, Rockin Footwear also offers buyers a unique program: they provide free displays with a minimum order of 240 units. According to Hirsch, "we actually show these displays at OFFPRICE with the merchandise on the displays, so the buyers can see the product as it would look in their store."
Rockin Footwear
1600 NW 165th Street
Miami Gardens, FL 33169
Tel.: 1-800-633-7662
Website: www.rockinfootwear.com
---
Waliga Imports
With over 40 years of experience, Waliga Imports & Sales, Inc. boasts the largest inventory of any jewelry wholesaler in the United States.Their offerings consist of over 10,000 different products including rings, earrings, bracelets, necklaces, pins, and jewelry sets.Sherri Waliga-Cantara, Co-Owner, tells Independent Retailer that at OFFPRICE she will be showcasing "designer and department store jewelry at deeply discounted prices." Prices range from $.50 to $5.00 per piece and retail for $20.00 – $75.00 per piece. There is a low order minimum of $150 for new buyers. For first-time purchasers, Waliga-Cantara recommends their Tower of Power display unit. "It has been our most popular item for over 20 years," she says, "It features 288 ladies cocktail rings on a revolving display that takes up 4 inches of counter space." The rings cost $2.00 per piece and retail for $20.00 or more each. The display is free with the purchase. "Our quality looks very expensive," Waliga-Cantara continues, "our customers are always thrilled with the value they receive and the profit they make selling our jewelry."
Waliga Imports
1467 Atwood Ave.
Johnston, RI 02919
Tel.: 401-272-6777
Website: www.waligaimports.com
---
Jefco Cohen International
One of the earliest exhibitors at the OFFPRICE Show, Jefco Cohen International is a forerunner of the off price industry. Established in 1980, Jefco is known for specializing in catalogue and name brand apparel and accessories with a large variety in size runs.When working with a first-time customer, Founder Jeffrey Cohen says is it important to "talk to customers and determine what they are looking for – ladies', men's or kid's lines, find out what their area of expertise is and, very importantly, what their price point is." For all buyers, Jefco provides a quick turn-around time of typically 7-10 days, shipping directly from South Carolina, and the convenience of no minimum order. Jefco customers are also emailed regularly with product announcements, so they know what is available at all times. At the OFFPRICE Show in particular, Jefco will be featuring spring, summer and early fall 2016 merchandise such as swimwear, shorts, soft shell jackets, and lightweight fabrics for all seasons. In addition to a wide product selection and fast turn-around, Jefco offers incentives to buyers at OFFPRICE. In business for 35 years, Jefco takes great pride in their customer service. "We have been in this business a long time," Cohen states, "you don't stay in business if you don't treat your customers right."
Jefco Cohen International
307 W. Main St.
Spartanburg, SC 29301
Tel.: 864-583-0777
---
Karma Circle USA
If you are looking for beautiful handmade items and would like to support a charitable cause, Karma Circle U.S.A. is a must-see at OFFPRICE. Their hand crafted apparel and accessories come from artisans in Nepal and India.Karma Circle U.S.A. helps the artisans reach international markets and introduces their product to a wider range of buyers. Ultimately, this wholesaler aims to improve the artisans' quality of life by supporting and supplying their products. Additionally, Karma Circle U.S.A. donates 2% of all gross sales to an orphanage in Nepal.Their full product line consists of budget and bridge level apparel staples like tank tops, dresses, cardigans, hoodies, and pants, all with attractive hand made designs.Their accessory lines consist of unique items such as dream catchers, pencil holders, and hobo bags. Dee Shrestha, of Karma Circle U.S.A., is excited to showcase new "men's and women's apparel, accessories, and handbags," at the upcoming OFFPRICE show. The minimum order for new buyers is $300.Shrestha recommends new customers start with tie-dye apparel, hoodies, and bags to introduce this look into your store.
Karma Circle USA
1521 Pacific Ave.
Santa Cruz, CA 95060
Tel. 831-915-7567
Website: www.karmacircleusa.com