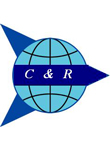 C&R Discount has been supplying gift, event, tourist, novelty, and general merchandise retailers with budget-friendly products since 1981. According to Tabitha Goodale, daughter of Randy Schlenker who founded the company, they have been successful the past 35 years because "what you see is what you get." Goodale explains their family business is centered on honesty, transparency, and building relationships with their customers. For example, C&R Discount does not take backorders; retailers are only able to purchase what is actually in stock.
C&R Discount carries a wide mix of products. Recently, their dream catchers have been top sellers. "Wolf prints are extremely popular," says Goodale. "We get new dream catcher designs in every six months." C&R's metal signs are also best sellers. "We have a lot of family, gift, and patriotic themes that are popular," says Goodale. "We are also always getting new designs." In addition to signs and dream catchers, bottle openers and hats are consistent sellers. New for 2017, C&R Discount is adding shopping carts with seats. "The seat holds up to 450 pounds," says Goodale. "They are perfect for flea markets, malls and shopping centers, amusement parks, and attractions."
How to Order
The family business likes to work with customers to make sure they are placing the best orders for their business. "We don't ever push anyone to buy too much," says Goodale. "We have different sampler and starter packs that we usually recommend." C&R Discount also offers different displays, racks, and boxes for various items. All orders have a low $100 minimum. For more information visit www.crdiscount.com.