By Jessica Moretti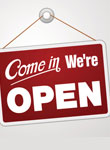 Small Business Saturday is November 30, 2013. The event began in 2010 as a tiny initiative by American Express to encourage consumers to shop at locally owned stores, and has manifested into a national movement. Falling each year on the Saturday after Thanksgiving, Small Business Saturday was created to help independent businesses compete with the rush of big-box sales during Black Friday and Cyber Monday. In only three short years, it has been embraced by millions of shoppers and earned national recognition from the U.S. Senate, propelling sales for small businesses across the country.
Consumers spent an estimated $5.5 billion during Small Business Saturday 2012, and spending is projected to increase for 2013, according to the National Federation of Independent Business and American Express. With a little bit of work and some creativity, you can ensure that your enterprise will reap the benefits of being a small business on November 30. Here are five tips to help set your plan in place.
Get on the Shop Small Map
Your first step in preparing for Small Business Saturday should be to register your business on the Shop Small Map. Free to both businesses and consumers, shoppers use this map all year long to find, support and shop with small businesses. If you are already on the map, make sure your listing is accurate and up-to-date. Go to amex.com to get started.
Take advantage of free resources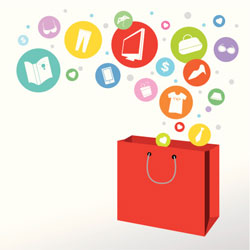 American Express provides a slew of valuable resources in addition to the Shop Small Map, that help make promoting your business for Small Business Saturday a breeze. You can download free marketing materials such as online banners, logos, printable signage, and social media and email templates, all of which are designed to attract customers to your store. Although the application period is over now for 2013, American Express also provides free online ads. According to the company, these ads appear on popular websites in your service area between July and September, and will drive online traffic to your website or Facebook page. There are a limited number of free online ads available, so get your application in early next year.
Create a promotional plan
There is no question that the upcoming months are bound to be your busiest of the year. Save headaches and hassles by creating your promotional plan now, including scheduling social media posts and email blasts. Managing your marketing now will ensure accuracy in spelling, grammar and content.
Partner with neighboring businesses
Power lies in numbers, so team up with your local businesses to create a community event during Small Business Saturday. Check with your Chamber of Commerce to see if they are planning any events, and if your business can get involved. If they do not have anything planned, see if they would be interested in helping put together an event. Plan a parade, offer refreshments and book local entertainment to make the event even more exciting.

Support other small businesses
If planning a large event is not possible for you this year, you can still give back to other small businesses in your community. Think of products or services that could benefit neighboring businesses, and offer them an exclusive small business discount. Offer co-op promotions with businesses that offer products and services that complement yours.
Small Business Saturday is a day in which consumers celebrate YOU and everything your business stands for. Although you will probably see a spike in foot traffic and sales without any special promotions, the potential for sales will increase exponentially with even the slightest bit of effort.