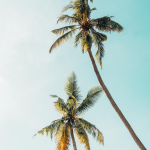 The summer season is inspirational for almost every customer. Maybe they start a project on the house they've been putting off over the winter, start exercising to prepare for their beach body, or just get some sun outside. There's something about the nice weather and the feeling of the sun beating down on you that gives people the kick-start they need. This is where our fellow independent retailers come in: we want you to be ready for when customers come into your store. Ecwid and Informed.co have some helpful tips for the top 7 trending products this summer: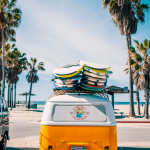 1. Weight Loss and Diet Products.
The demand for health and weight loss-related products tends to spike around January and summers. Things like protein bars, juices, and protein powder are some of the must-haves for people trying to lose weight or stay in shape. Juices are especially smart to stock up on for people on their way to the beach and stopping for a quick snack and drink, or even just to sip on as they peruse the rest of your store.
2. Waterproof Bluetooth Speakers.
Even though Bluetooth speakers have been around for a while, there's still a huge demand for them, especially in the summer and during the holidays. They're perfect for sticking on the wall in your shower and jamming out or listening to relaxing music to lie on the beach to. You won't have to worry about sand getting in them and, obviously, water.
3. Products to Help Battle the Sun.
Hopefully everyone has sunblock available in their stores by now and if not, get them ASAP because once the sun starts blazing, everyone is going to need some. Other good products to help with the sun are Aloe Vera gels, oils and bronzers for those who don't fear the sun, body lotion, parasols, and sunglasses. You can even get creative with parasols and sunglasses and sell products in red, white, and blue for the Fourth of July. Let customers get a little festive while protecting themselves from the sun.
4. Let's Not Forget About the Summer Rain.
Hurricane season runs all summer long, so there will be plenty of rainy days. Make sure to carry products such as raincoats, umbrellas, and rain boots. And again, you can get as creative and festive as you want with the different styles you can sell.
5. Update Your Apparel Store with Summer Fashion.
Most people are going to be looking for swimsuits for those great beach day and pool parties, but also keep in mind sundresses, t-shirts, shorts, sandals, and baseball caps and floppy sunhats. Creating a fun summer window display with some of these new products will definitely help draw customers into your store.
6. Outdoor and Water Products for Pool Parties and Backyard BBQs.
Summer is the perfect time for family get-together's and pool parties up the wazoo. Let your store be the prime go-to for different pool products such as toys and flotation devices, grilling accessories, camping equipment, outdoor table and chair sets, and fun decorations for outdoor parties. Insect-repellant sprays and lotions are also very important.
7. Beach Equipment.
We finally get to the beach fun! There's a wide range of customer eyes to catch with beach products, so make sure to cover kids, men, and women. Items that are most likely to sell are beach towels, toys for kids, underwater goggles, coolers, snorkels, and beach bags. Don't let the customer tell you what they need; you tell them what they need. Beach window displays are also a great eye catcher, so make a cute beach scene and maybe even add some sand on the floor if you're not afraid of a little mess.