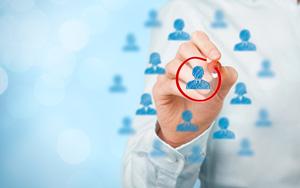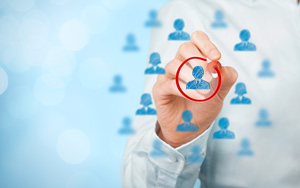 It is crucial for independent eccommerce retailers to stand out against Amazon by creating powerful online experiences for customers. Using artificial intelligence (AI) to create this personalized journey could help boost sales and traffic, both in store and online, for businesses.
"In this fast-paced, ever-changing world we live in, an easy-to-navigate site, fast shipping, and good customer service are all standard. But, with AI-optimization, retailers can now take into consideration a consumer's name, gender, age, location, preference, and more. They can collect data and respond to customer needs in the blink of an eye," according to an article by Lydia Hanson.
Ecommerce continues to grow at an incredible rate, especially with 51 percent of Americans now choosing to shop on their computer or phone from the comfort of their home. Retailers that have implemented personalization strategies see sales gains of 6-10 percent, a rate two to three times faster than other retailers, according to a report by Boston Consulting Group (BCG).
Brand individualization unlocks the ability to enhance loyalty with customers by tailoring the brand experience to each contextual user journey, according to the report. This means that, to truly build a personalized experience for your customers, you have to watch their purchases and see what types of products they are interested in to really get to know them, just like how Lydia mentioned above.
An example of this can be seen with Netflix® and how, before it made the jump from mailing DVDs to streaming movies and TV shows online, the company was collecting data and using it to engage with customers about their viewing preferences, according to the report. Even though this seems like a time-consuming thing to do, it can really pay off in the long run, as it did with Netflix®.
According to a study by Google and Ipsos Connect, in the past year 40 percent of YouTube® users turned to the platform to learn more about a product before they bought it. Customers are still drawn to the realistic look of products, as if they were in store checking it out, instead of a magnified image that could be edited to make it look nicer than it actually is.
Fortunately, with the help of AI technology, you can bring this to life for your customers. Sephora offers a lipstick app that helps a customer find the best shade before going to the store and without actually having to try dozens of colors. This gives the customer that in-store personalization feel from the comfort of their homes, and keeps them on your app without going elsewhere to find reviews about the colors.
According to the BCG report, as a company, you should be asking yourself questions such as, "How do we reinvent the customer journey to radically reduce friction? What needs do customers have that they may not even be aware of? How should we have conversations with customers across their journey instead of pushing static campaigns?" As you accumulate answers to these questions, you get closer to each customer's core values and needs.
The hurdles for implementing AI into your ecommerce store are significant, but the stakes are even higher. After the success of Amazon's Prime Day breaking last year's record sales, you want to keep consumers coming back to you because of their personalized experiences. Retailers that do not want to be left behind should move quickly before their customers strike up a relationship with a rival.