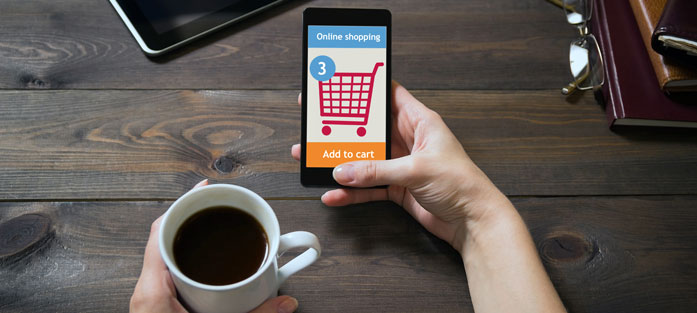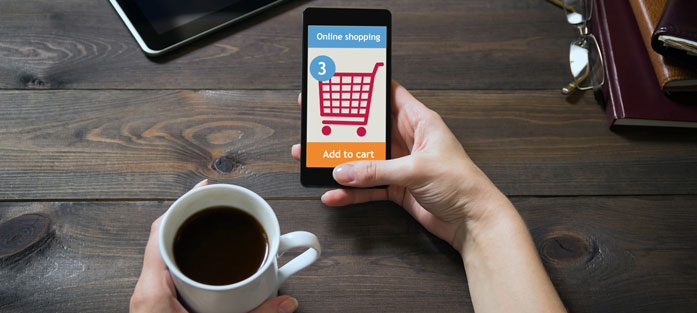 Holiday sales are big business and the Monday after Thanksgiving and Black Friday, known as Cyber Monday, is certainly no exception. The term Cyber Monday was originally coined by the National Retail Federation in a 2005 press release when they announced: "'Cyber Monday' Quickly Becoming One of the Biggest Online Shopping Days of the Year."
This release followed a 2005 Shop.org/Bizrate study that found that 77 percent of online retailers reported substantial sales increases the Monday after Thanksgiving. Thirteen years later, Cyber Monday spending shows no signs of slowing down. Last year, Cyber Monday sales grew to a record $6.59 billion, surpassing Black Friday's $5 billion in online sales.
Here are seven fast tips for maximizing sales this Cyber Monday:
1. Digitize Impulse Buys
Impulse buys are a staple for any retailer. Those unplanned purchases make up 40 percent of all consumer spending. Millennials, particularly female Millennials are most likely to make impulse buys. Take those sales online by playing to shoppers' FOMO or fear of missing out, by having limited time and limited quantity sales on your most popular items. Or better yet, host those sales over social media so shoppers can see how fast these items are flying off your digital shelves.
2. Sell Online Gift Cards
Over 55 percent of holiday shoppers plan to buy gift cards during the holidays, making it the most popular product category. Offer gift cards on your website to make sure you don't lose those sales. Digital gift cards also offer more delivery and personalization options, plus they are easier to keep track of than a physical card. Since 72 percent of gift card shoppers end up spending more than what's on the original value of the card, for online retailers, gift cards are the gifts that keep on giving.
3. Tweak Your Product Descriptions
Colorful product descriptions and unique photography are what will set your products apart from other online sellers, even if you offer similar items. Having unique product descriptions will also help boost your Google search ranking.
4. Get Mobile-Ready
Mobile now accounts for almost 60 percent of total time spent shopping online. With that much shopper traffic coming from smartphones, your website needs to be optimized to handle those visitors. A mobile-first design ensures all of your content and products are accessible, visible, and most importantly, shoppable on every digital platform.
5. Define Your Policies
According to the National Retail Federation, 68 percent of online shoppers expect free shipping. Many shoppers also expect free returns. Figure out what you are and are not able to accommodate and make those policies clear before the fourth quarter sales surge begins.
6. Change Your Offers
To keep shoppers engaged on Cyber Monday and throughout the holiday season, keep your offers fresh. Have a unique sale or product offering that is not available any other time. This will keep your shoppers interested and truly excited about receiving a great deal. If you can, run multiple different deals during different times on Cyber Monday to keep shoppers coming back for more.
7. Strategize Your Timing
Studies show Cyber Monday shoppers start spending first thing in the morning. So, to make the most sales don't wait until the afternoon to send out promotions. Many retailers send out emails in the early morning hours so that they are fresh in shoppers' inboxes first thing when they wake up. Similarly, consider sending additional promotions out throughout the day to capture shoppers on their lunch breaks and after work.
With a little preparation and planning, online retailers can easily take their Cyber Monday sales to the next level. A small amount of extra effort can translate into significantly larger sales. Use this positive momentum to carry your business throughout the rest of 2018 and into next year.