By IvyLee Rosario and Lisa Evans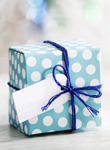 The 2014 holiday season rang up a healthy $616 billion in U.S. sales, according to Reuters, four percent higher than in the previous year, including both in-store and online sales. More than half of US retailers started their holiday planning and buying in June or earlier, a direct result of consumers beginning their own gift purchasing well before November's Black Friday. This early start helped to boost overall holiday retail sales in 2014 to their highest point since 2011, according to the National Retail Federation. From fuzzy plush toys and battery-operated drones, to customized plaques and metal signs, the gift and toy industries continue to expand their reach and provide a strong support to the health of the US economy.
Knowing the 2015 Holiday season is nearly upon us, what factors should retailers consider when making their seasonal wholesale purchases this year? According to recent industry research, the five top considerations consumers use when choosing a gift are cost, value to the recipient, usefulness, customization, and a "wow" factor. Furthermore, studies indicates that as well as defining their attitudes and experiences, the generation into which a consumer was born plays a role in predicting their buying behaviors.  As a retailer who understands your best customers, how can you turn this generational idea into a strategy to choose strong-selling holiday products?
Generations: Boomers
If your target audience is the baby boomer generation, what merchandise do you carry when this demographic seemingly already has a lifetime's worth of gifts? Understanding everyday habits of the boomers is the key here. Some of the top gift items for this generation are nostalgic items – items that brings back an earlier time in the form of an era-specific piece of music, a personalized gift with a saying or photo that resonates with a historic event, or any gift that is proudly made in America.
Most Boomers remember a time when the United States' deep manufacturing base was the biggest and best in the world, and produced the most simplistic but important of items, clothing. Items like shoes, t-shirts and even pajamas remain popular gift choices for this generation. Consider purchasing Made-in-the USA fabrics or patterns and designs that tell the story of a time gone by.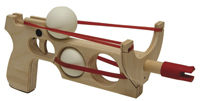 If your main store line does not include toys for the holiday season, think about opening up a small section dedicated to this ever-popular category. Showcasing smaller items that fit in with your target shopper can be a great way to draw interest.  Many toys can carry sentimental value for shoppers of a certain age. "What we make are timeless, classic, American toys," said Dan Smith, President of Magnum Enterprises LLC. "Rubber band guns, slingshots, crossbows – these are all toys that I used to play with as a kid. These are SKUs that will take you back to a time when kids used to build things themselves, and did not rely so heavily on electronics to keep them busy."
Offering products that speak directly to a consumer about one of their passions or interests is also way to motivate holiday sales. "Our decorative wood plaques are the perfect gift item for anyone, whether you have a dog, an affinity for wine and chocolate, or like to surf," said Tim Smith, President of SJT Enterprises. "We are always coming up with new ideas that will work well for any customer and with each plaque we debut, and they sell better every year." Carrying a line of personalized items may work well for your store if the boomer generation is your target. Everything from sleep masks to shot glasses, mugs with quotes or novelty key-chains can be strong sellers when presented well.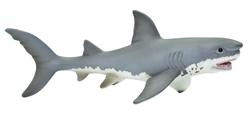 "The Holiday season is always a busy time for us in the gift and toy industry," says Jaime Greene, Toy Guru at Safari Ltd. " Shops are getting prepared for the explosion of customers that will inevitably happen during those magical weeks. It is important for shops of all kinds to merchandise their products properly and display them in a way that will maximize their sales."
Generations: X'ers
Members of the smallest of generations, Generation X, are usually defined as having personality traits that include a love of learning, family-centric and great appreciators of nature. If this is your target customer, offering a selection of gift items like nature or travel books and city or regional-specific artwork would work well to this demographic. This generation is all about learning new things and sharing experiences with the ones they love. Stocking your store with fun and unusual travel-related items and displaying them in a clever travel-themed display will go a long way towards winning the Gen X gift buyer.
Family-related products are also a strong gift choice for Gen X buyers. Simple products like plush are always favorites. "Hedgehogs are really popular this season as well as traditional teddy bears," said Coral Lauber, Vice President of Sales for Fiesta Toy. "Any plush toys that are bright in color and have big eyes, those are doing really well for us." Small electronics are also a popular choice for Gen Xers with tween-aged children. Hand-held electronic such as a new Kindle, a small gaming system, or motorized vehicles such as helicopters are trending for this season.  "We have a lot of drones with cameras attached" says Kev Kouyoumijan, CEO of World Tech Toys Inc and Hobbytron.com. "These are by far our hottest items and will continue to sell out through the holiday season."
Licensed products are also poised to play a big role in Holiday sales, due to the proliferation of movies hitting theatres this summer and fall. Marvel and DC themed products can be counted on to sell well this year, especially considering these companies have films lined up for the next several years. Hot movie licensed products include Minions, dinosaurs from Jurassic World, superheroes, and anything Disney related.
Generations: Millennials
With the proliferation of the Internet and this generation's seamless adoption of all things electronic, it may seem as though this target customer is impossible to define as having any one particular generational shopping trait. In retail, we have all seen how rapidly this group changes its likes and dislikes with each passing month. To get through to Millennials, staying connected is what appeals most.  Gift items that draw this group include the latest electronics like cellphones, laptops, cameras, or tablets.
If your store doesn't carry electronics like these, consider offering products that appeal to the Millennial's desire to be involved in the constant stream of the world around them.  Travel-related gift items such as luggage, portable electronic charging systems or the latest protective devices for their tech gear are all strong sellers and consistently rank highly on this group's list of wants for the holiday season.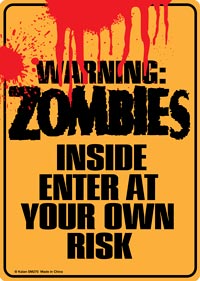 Millennials are also drawn to eye-catching, or otherwise unusual gift displays. Consider building a holiday section in your store that has a really high "wow" factor. "We are finding that putting together unlikely things like animals, food items, different themes – and seeing what we can pair together to make the ultimate gift item that people would not normally think of work really well," said Daniel Shoemaker, National Sales Manager at Kalan LP. "Something outrageous like a cat eating pizza in outer space on a flask is both humorous and also a unique and one of a kind gift."  Products related to unusual subjects like zombies, dinosaurs, unicorns, narwhals, rainbows, emoji's and glitter are all popular choices for making combined gift packages that sell strongly to Millennials.
Toys and gifts can be the perfect categories for any retailer, because there is no limit to the options of merchandise available for your store.  As Shoemaker points out, "a big shopping trend by customers that is evident in any industry is getting the best value for the cost. Now, more than ever customers are looking for gift items that not only "wow" them, but also offer something more." When planning your Holiday gift purchases for the 2015 season, consider your ideal customer, and tailor your purchases to offer them whatever their hearts might desire. From nostalgic games or music, to personalized items, fun pajamas, plush, or an amazing new electronic gadget, your store can be the go-place in your town this Holiday season. Happy Holidays.