By Christian Kratsas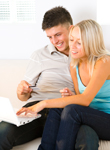 In an oversaturated world of technology, it is hard to find the right software tools for your business. That is why we gathered some of our best marketers at SnapRetail to bring you a list of our favorite online marketing tools for independent retailers. The good thing about it is that they are free! Not to mention they will help take your online marketing to the next level.
PicMonkey
What is an email or social post without eye-catching graphics? Posts with images are proven to receive more engagement, but you cannot use just any photo and expect returns. Even if you do not have a dedicated graphic designer, creating share-worthy images is easy with the wealth of free programs available now. One of the best is PicMonkey (www.picmonkey.com). PicMonkey is a free service that allows you to make collages, buttons, even logos, and edit photos easily online.
When you land on PicMonkey, you will have the option to upload photos you wish to edit via your computer, Facebook, OneDrive, Dropbox, or Flickr. Once you are inside the editor, many common editing functions are available. Adjusting the exposure and sharpening the image are two edits you should make with any photo to make it pop. You can also overlay text, add Instagram-like filters, whiten teeth, and so on.
If you get stuck, PicMonkey offers a collection of tutorials and guides to help you design beautiful graphics.
Contributed by Angelica Ross, Marketing Consultant
Mail-Tester
When it comes to effective email marketing, deliverability is a key component to your success. While maintaining an accurate customer database will keep deliverability up, you might be surprised to learn that there are a number of other variables that also determine if your email messages arrive in customers' inboxes, get caught in spam traps, or get lost in cyber space.
One easy way to find out how well your email will perform is to test its quality using Mail Tester (mail-tester.com). Mail-tester.com is a free, easy to use tool that scores your email based on how well your email is formatted, if you are properly authenticated, and if the server you are sending from is blacklisted. A perfect score is 10/10, but anything above 7 is considered a good score as well. However, if your emails score less than 7, you will see a significant dip in deliverability.
Another useful aspect of mail-tester.com is its email display. Because 60% of emails are currently opened on smartphones and tablets, it is important to make sure yours display well on mobile devices. With mail-tester.com, you can see how your email will display on phones, tablets and desktops.
Contributed by Jessica Biblis, Marketing Manager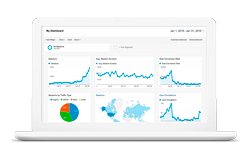 Google Analytics
Your website traffic will give you the inside scoop on your marketing efforts. From a web address in your local magazine to your website title tags and meta descriptions, analyzing the traffic to your site will give you actionable insight on these types of tactics. But, how can you get the inside scoop if you cannot see your traffic?
That is where the free service Google Analytics (www.google.com/analytics) comes into play. Google Analytics allows you to track traffic to your website so you can improve your content and increase online sales and/or more visits to your store. To get started, setup a free account at google.com/analytics and navigate to "Tracking Info" in the Admin. Here is where you will find the tracking code to copy and paste on your website. Once your code is in place you will start to see data in the Reporting section of your Google Analytics account.
Here are some essential reports for the Google Analytics beginner:
• Acquisition > All Traffic > Channels – See how your customers are reaching your website (organic search, direct, email, social media, etc)
• Acquisition > Search Engine Optimization > Queries – Determine what keywords and phrases your customers are using to search for your business online (Tip: Use the most popular keywords in the content of your pages to increase SEO)
• Behavior > Site Content > All Pages – View the unique traffic to individual pages on your website. See what pages get the most traffic and track improvements by comparing traffic to a previous period or year.
Contributed by Christian Kratsas, Marketing Manager
Aside from our top three, there are many other tools to consider when improving your online marketing. Whether it is free or paid, choosing online marketing software is an important business decision. Be sure to give yourself ample time to test each solution and you will be surprised how quickly your marketing will improve.