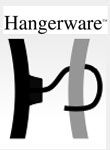 HangerWare Inc. is making hanging up clothes easier. The GlideHanger eliminates the need to unbutton, unzip or even thread the hanger up through the bottom of garments that have narrow necks. Instead, the GlideHanger can be quickly inserted through the neck of the garment. Simply slide the hanger arms in one direction, lengthening one end and shortening the other, turn the hanger and then slide the arms back into position. When the glide is not needed, the hanger is fully functioning for other clothes.
Functional design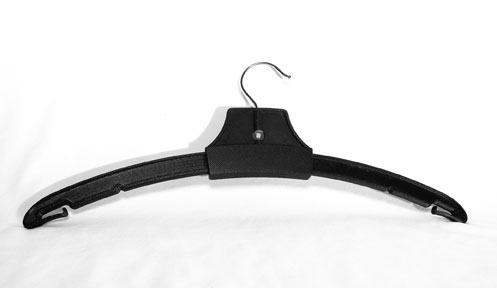 "The idea came from the frustration of trying to hang clothes after doing laundry," says Sebastian Wittenstein, CEO of HangerWare. The GlideHanger relieves that frustration, and eliminates the time it takes using traditional hangers on clothes with narrow necks. Five years of hard work by Wittenstein, and family members assisting with engineering and entrepreneurship backgrounds, led to the development of the GlideHanger and its recent release to market. "There were many designs, some really bad, during the development of this product," he recalls. This one just made sense.
Since introducing the product, Wittenstein says he has heard from some people working in the fashion industry that the GlideHanger is perfect for many applications. A-symmetrical fashions hang very well on it because you can leave the arms in different places, making them fit the garment, rather than the garment just not fitting the hanger. Although the hanger converts to the traditional style, the arms could be left stationary in multiple settings, Wittenstein explains.
Durable ABS plastic
The GlideHanger is made of ABS plastic, and the durable material holds up well, even handling up to 15 pounds of weight under testing. The GlideHanger is currently available in black, but other colors are possible by working with the sales team.
The minimum order is 30 hangers, although Wittenstein said other arrangements may be available. The GlideHanger's wholesale price is $6 for the standard package of three hangers, and volume discounts are available. Suggested retail price is $8.99 for the standard three pack. To order, contact the sales team by email at sales@hangerware.com. Someone from the team will be in contact right away, according to Wittenstein, as the website is not ready to handle orders directly yet.
HangerWare Inc.
Tel.: 415-342-5560
Website: www.hangerware.com