Health and beauty is one of the fastest growing consumer product categories in the world. Globally, the industry is strong and only getting stronger — predicted to exceed $716B by 2025. Asia-Pacific and North America are dominating sales, accounting for more than 60 percent of the market combined.
The popularity of health and beauty products everywhere can be attributed to the rise in consumer awareness for all-natural, organic ingredients and wanting to better their bodies. This trend will continue to thrive as consumers become more educated on what is actually in their cosmetics.
To keep up with demand and take advantage of this growing market, here are some clean beauty products to offer your customers come the spring and summer seasons:
Lash Life Serum
This organic blend of perfectly selected oils is exactly what lashes and brows need for growth and nourishment. Perfect for those consumers who wear false lashes or mascara often, this serum provides an effortless way to keep brows and lashes healthy without the chemical ingredients. Vegan, cruelty free, chemical free, and preservative free.
Glaminizers
glaminizers.co
Sun Shield SPF 28 Unscented
Unscented and mineral-based, this broad-spectrum sunscreen has soothing Aloe and Vitamin E to help reduce signs of sun-induced irritation. Lightweight daily protection absorbs quickly for a smooth, clear and matte finish. Made without parabens, petroleum, phthalates, silicones, sulfates, ureas, artificial fragrances, and artificial colors.
MyCHELLE Dermaceuticals
Email: customerservice@mychelle.com
www.mychelle.com
Facial Oil
This oil is made to nourish and safeguard the skin from stress, free radicals, and aging. It is designed to be a protective and regenerative layer to hydrate the skin, improve fine lines, wrinkles and blemishes. Safe for all skin types and made with vegan and all-natural ingredients.
Nature's Fusions Essential Oils, LLC
Tel.: 801-872-9500
naturesfusions.com
Emergency Immune Support
HerbaCap Corp's 5-in-1 Emergency Immune Support supplement is the only one on the market right now that contains all essential immune supporting ingredients in one serving. With COVID-19 cases continuing to rise every day, it is important to keep your immune system running at its best.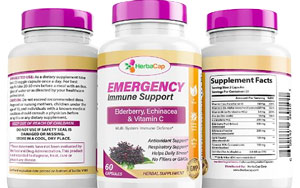 HerbaCap Corp
Tel.: 917-408-3290
www.wholesalecentral.com/herbac0002
Lavender Essential Oil Bath Salts
These are stressful times for many consumers around the world,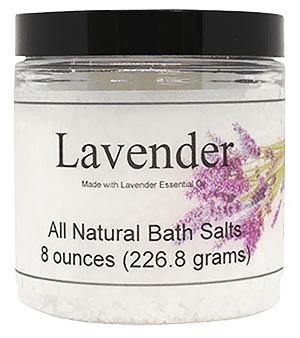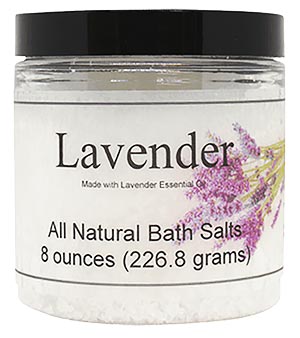 and taking a nice hot bath with lavender bath salts can help alleviate some of that stress and soothe muscles. Lavender Essential Oil has a fresh, sweet, floral, herbaceous aroma that is soothing and refreshing. Also comes with a scoop for easy measuring.
Eclectic Lady, Inc.
Tel.: 305-964-9427
eclecticlady.com