Retail success relies on many different things. While a good marketing strategy is a huge key to success and staying ahead of the curve, finding the right products that consumers are looking for is huge to beating the competition. Independent Retailer is here with some of the hottest trends and products that are expected to be a huge hit this year.
Athleisure
This is one fashion trend that has been gaining popularity throughout the years, and once COVID-19 hit, the demand spiked immensely. Athleisure is basically activewear that is worn while lounging around. With more consumers working from home during the pandemic demand has increased dramatically.
According to Linchpin, fashion searches for yoga clothing grew in 2020. Athletic wear customers are opting for more color in their yoga products as well. Consumers are beginning to ditch traditional grey yoga clothing for pastel colors such as baby pink, light blue, and beige. Demand for pastel colors has extended beyond yoga clothing and into the larger athletic apparel industry as traditional black and white colors are being dumped.
Shapewear
According to fashion and retail technology company Edited, shapewear is exponentially rising in popularity. Compared to other lingerie styles, it might be considered "boring," but the number of new shapewear arrivals on the market increased by 143 percent in 2018, compared to 2017.
The global Shapewear market is anticipated to rise at a considerable rate between 2020 and 2026. In 2020, the market was growing at a steady rate and with the rising adoption of strategies by key players, the market is expected to continue to grow over the years.
Wireless Phone Chargers
Wireless chargers have been recently gaining popularity in the past few years, since they make charging phones easier without any wired connection. The global wireless charging market is expected to reach $66.57 billion by 2027, growing at a CAGR of 41 percent from 2019. Some factors that are driving this growth include:
Rising demand for smartphones and other wireless computing devices
The necessity of a common charging platform
Increased demand for electric vehicles
Booming Internet of Things (IoT) and semiconductor market
Meeting Consumer Demand
"Month-by-month, or even week-by-week, sellers should be planning well in advance to service rotating demand for various product categories," Kenny Tsang, Managing Director of PingPong Payments, said. "While consumer intent to shop online continues to grow, demand for different products will fluctuate sharply and is sensitive to holiday and seasonal changes. In the run-up to Valentine's Day for example, gift sales for jewelry, watches, and bags will soar. This will set the pace for the spring season – the peak for apparel sales in the U.S."
Spring will be a transformational season in terms of what sells, despite the pandemic. According to Tsang, purchases of household products will rapidly increase as consumers are often inspired to transform their homes around this time. Beauty and makeup products are also set to rebound in March with the arrival of new spring lines. Soon enough, sales of women's shoes, bridesmaid dresses, and event supplies will shoot up as the wedding season kick-starts.
Marketing Popular Products in 2021
According to Massimiliano Tirocchi, CMO and Co-founder of Shapermint, social media will continue to thrive in the product marketing department. "Social media will become a top channel for purchase, instead of just discovery. Social media platforms like Facebook are making it easier for consumers to go from discovery to purchase without ever having to leave the platform, creating a simple and seamless path to purchase. With social commerce continuing to grow into 2021, retail brands will have to adapt to these platforms with new rules, similar to what many did with Amazon."
Especially during COVID-19, consumers prefer to have a relationship with a brand rather than their products. The pandemic has made it difficult for shoppers to come in store, so they are missing that personalized customer experience that comes with brick-and-mortar purchases. For those retailers that have subscription offerings for customers, Deanna Traa, CMO of Bold Commerce, says that shoppers will think less about subscribing to products and more about subscribing to your brand.
"Subscriptions will evolve beyond an easy way to get the essentials and a novel way to try new things, to a way of forging deeper relationships between shoppers and brands. In 2021, brands will experience this shift in the form of consumers looking for a sense of community from them, acting more like members than customers. One way brands can add value to customers' memberships with them is by introducing new touchpoints with each delivery – whether a surprise item, a meaningful collaboration that makes this month's offering even more special, or products exclusive to the subscriber that are unavailable in-store. Flexibility and convenience will no longer be differentiators for brands' subscriptions programs – they'll be basic barriers to entry."
Get ready for a successful year of selling! Here are some popular product ideas for indie retailers for this exciting new year:
Liquid Courage Body Wash
Liquid Courage is more than a mere body wash – it is an elixir sent directly from the shower gods themselves. Striking the perfect balance between invigorating suds, hydrating ingredients, and light exfoliation, users will leave the shower feeling refreshed and ready for the day ahead.
Ballsy
ballwash.com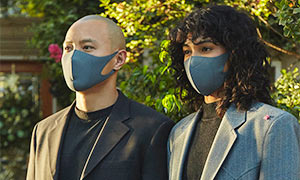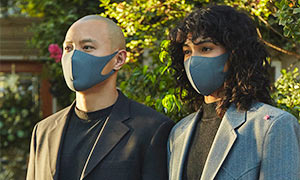 HMNKIND Mask
The hmnkind Antibacterial Performance Mask is 99% Antibacterial, has 4-way stretch and is buttery soft. Reusable, recyclable, and beautiful. The best part – 10% of each purchase will go back to fight racial injustice and systematic racism by supporting the nonprofit, Color of Change.
hmnkind
www.hmnkind.com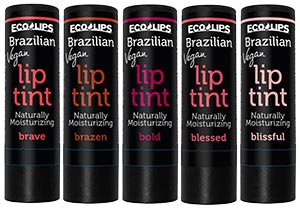 Brazilian Vegan Lip Tints
This line of gorgeous lip tints features ethically sourced, Fair Trade Certified™ Babaçu & Pracaxi Oils along with Cupuaçu Butter, native to the wet tropical areas around the Brazilian Amazon, to nourish, moisturize and protect lips. Adding a hint of gorgeous natural mineral colors and the fruity, floral flavor of passion fruit, Eco Lips has developed a luxurious, creamy formula with a pristine satin finish, comfortable and nourishing for everyday use. Available in 5 colors.
Eco Lips
Tel.: 866-326-5477
ecolips.com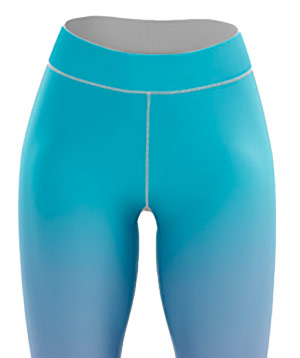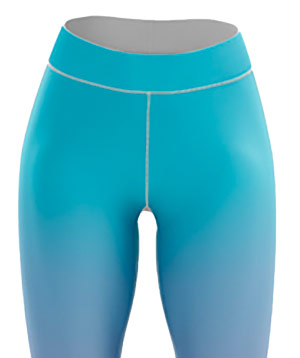 Yoga Pants
Available in a wide variety of fun colors and designs, yoga pants are the perfect work-from-home athleisure attire. They are great for a hardcore workout at the gym or just lounging around at home. Available in sizes small to 3XL.
Total Sports Apparel
Tel.: 817-405-0866
totalsportsapparel.com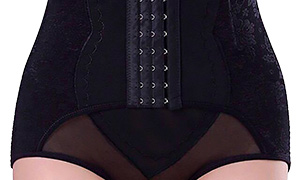 Women's High Waisted Adjustable Shapewear
This shapewear piece comes with adjustable corset-like straps to ensure everything is held in. The black color can be easily hidden underneath most types and colors of clothing. Available in sizes medium to XXL.
FashionTIY
Email: tiy@fashiontiy.com
www.fashiontiy.com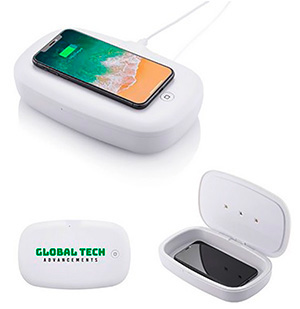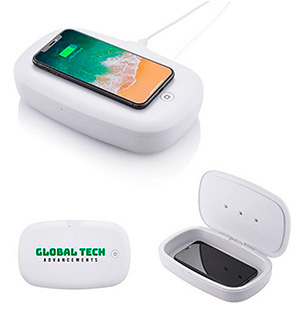 UV Phone Sanitizer with Wireless Charger
This ABS Plastic device has a sanitizing function that kills approximately 99% of germs from smartphones when used properly. It has two sanitizing modes: 90 seconds and 5 minutes (shorter time for smaller devices). This charger includes instructions and a USB to USB C charging cable. FCC approved.
Oakfields Promo
Tel.: 800-314-6080
www.oakfieldsinnovations.com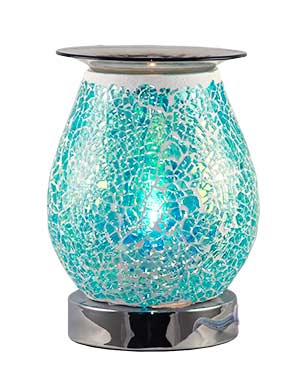 Crackle Glass Blue Oil Burner
Oil burners are a great way to freshen up a living space without the hassle and fire hazard of candles. The burner serves as a decorative piece and users can change out different scents at the top so they never get bored.
ETS Design
Tel.: 770-582-6688
www.etsdesign.com
High End Double Pet House
Dogs will instantly fall in love with this cozy pet house. It is easy to assemble and extremely soft and comfortable for furry friends. The bed is approximately 20" x 16" x 14" in size and comes packaged in a polybag.
Kole Imports
Tel.: 800-874-7766
www.koleimports.com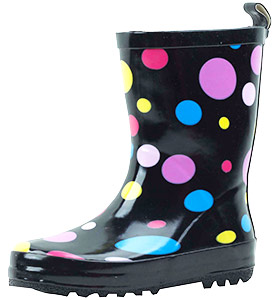 Kids Multi-Color Polka Dots Rubber Rain Boots
One way to get consumers ready for the spring season is with adorable rain boots to keep feet dry during all the rain. Star Bay offers all sorts of different colors of rain boots including these colorful polka dots, black, red, and others.
Star Bay
Tel.: 201-678-1688
starbaygroup.com/w2/footwear