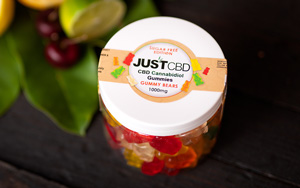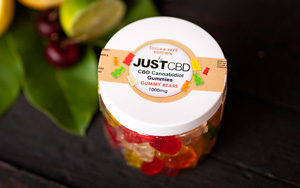 Retailers who are not currently taking advantage of the CBD industry are missing out on sales. The demand for CBD and hemp continues to grow because of its alleged healing and anxiety relief properties, and especially with the COVID-19 pandemic still around, consumers need it now more than ever.
Made With Honesty, Quality, & Purity
Just CBD was founded on the basis that Cannabidiol is Mother Nature's secret miracle. Even though so many CBD companies out there misrepresent the industry and make false claims about what the product can do, Just CBD believes in transparency and that all shoppers have the right to know what's inside of their products.
Every one of Just CBD's batches are lab tested for quality and purity, and all of the results can be found on their website, www.justcbdstore.com. Simply enter in the product's batch number into the search field, and the results will then be displayed.
Perfect Products for Any Store
Just CBD offers a plethora of different CBD products to suit the needs of your customers, including edibles, soap, bath bombs, sunscreen, tinctures, capsules, vitamins, coconut oil, gummies, and so much more. Whether you own a grocery store, specialty boutique, corner market, or just have an ecommerce website, Just CBD products will work for you.
Becoming a Just CBD wholesale distributor is simple. All you have to do is fill out their easy-to-follow registration form on their website and a representative will respond, usually within 24 hours, with informative details on CBD products, costs and shipping information. Once approved, you will receive a special CBD distributor number to be used at checkout.
Informative Blogs
Just CBD also has a blog on their website, with posts updated regularly. These informational articles can be good for your customers if you sell Just CBD products because not only does it give them an incentive to buy the products, but it can also help to educate consumers on the different properties of CBD that they may not have known before.
There are also some DIY articles, such as a DIY for CBD summer cocktails infused with some of Just CBD's tinctures. Give your customers ideas of what to do with the products once they purchase them so they can get the full experience and not just try it once and set it down for the next few months.
To view Just CBD's full variety of products, visit their website at www.justcbdstore.com. That's also where you can also sign up to be a wholesaler, look at lab results, and view different articles on their blog.
Just CBD
Tel.: 833-458-7822