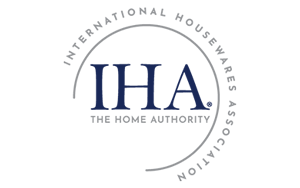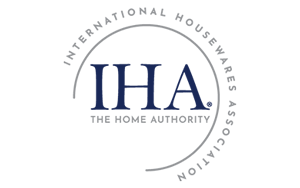 by Derek Miller
Without question, 2020 will be remembered as an unprecedented year that brought both challenges and opportunities. The pandemic forced people out of public spaces and into their homes, which certainly took some getting used to, but this challenge quickly presented an opportunity for our industry, with consumer spending on housewares products increasing dramatically.
COVID-19 also caused the cancellation of The Inspired Home Show in 2020 and the postponement of the 2021 Show from March to August. The International Housewares Association (IHA) reacted by recreating the physical displays and events into digital versions to continue to provide industry education and connections. These efforts will pay further dividends in the future as IHA's digital services are expanded.
Hard at Work
IHA staff have been working hard on updating Housewares Connect 365 to help with product and brand discovery throughout the year. Related to these efforts, IHA has signed an agreement with Brandwise to add B2B ecommerce capabilities to our updated and expanded industry marketplace. Virtual events offering rich educational content and buyer-seller connection opportunities are also planned for March.
On the member service front, IHA's Chief Officers Reaching Excellence (CORE) meetings were made virtual in 2020, allowing not only for expanded participation, but also for increased frequency, which suppliers found invaluable during an unpredictable and alternately difficult and promising time. With IHA being able to reach a wider audience than in the past, CORE will continue to offer virtual meetings along with in-person meetings, which are scheduled to begin again later this year.
IHA's International Business Council conducted its first virtual Global Forum in September of 2020, which successfully provided connections between our members and key international buyers. Again, as the pandemic upended business models, we were able to bring much-needed clarity around conducting international business to the industry. Connections will continue in 2021, with the next virtual Global Forum being scheduled to take place in May.
IHA's Government Affairs programs continued to provide guidance on the ongoing tariff war and timely information on U.S. government programs available to assist businesses during the pandemic. Details and counsel around applying for and accepting SBA loans, understanding the parameters of essential vs. non-essential workers, and front-line intelligence on member CEO strategies for business continuity were critical to keeping the industry informed and proactive. Important content will continue to be released to help keep the industry informed in 2021 on pertinent developments.
August Show
Most importantly, The Inspired Home Show 2021 will make a summer debut from August 7-10. This 123rd edition of the Show will be the first and most important opportunity for our industry to once again gather in Chicago. We are simply stronger when we are together. The event will showcase new brands and products, bring industry colleagues and friends back together, and provide countless opportunities to discover new trends and business partners.
The IHA staff and I are excited as we move into 2021. We stand ready to meet the needs of the home and housewares industry by creating and executing programs and events that bring our constituents value. We look forward to working alongside you in the months ahead!