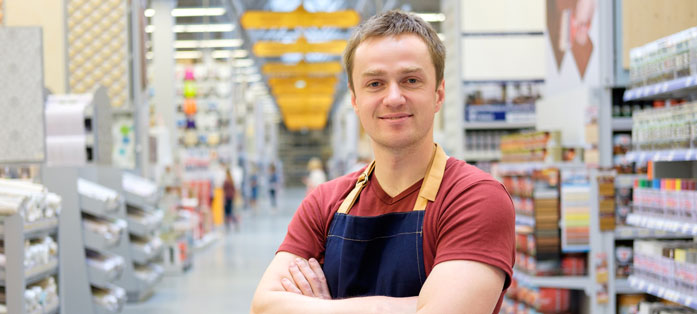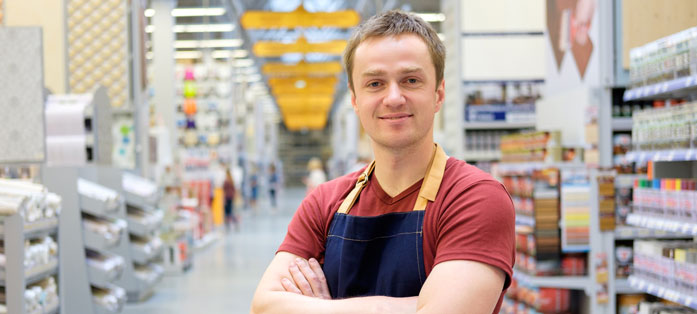 The economy is booming: consumer confidence is at an over 18-year high, and all signs point to a record-breaking holiday sales season. But, do retailers have the employees they need to handle the high volume of shoppers? With a 48-year record low unemployment rate of 3.7 percent, retailers across the country are struggling to attract seasonal workers.
Business Insider reports that in July, there were 757,000 retail job openings across the U.S., over 100,000 more than July of last year. Workers are in a position to be choosy with the jobs they take, and many stores aren't meeting their staffing goals. Traditionally, retail positions have paid relatively low wages and offered limited benefits. But with many retailers struggling to fill positions, major brands across the country are taking action to make their company stand out as an attractive employer.
With national brands struggling to staff their stores for the holidays, indie retailers need to rethink their approach to hiring in order to maximize their profitability this holiday season. Here are a few steps you can take to attract seasonal workers.
Offer Competitive Wages
In October, Amazon announced they are raising their starting wage to $15 per hour effective in November. Earlier this year, Costco, Walmart, and Target all raised their minimum wages to $14, $11, and $12 respectively. While the federal minimum wage is still $7.25, indie retailers need to offer a starting wage that is at least competitive with national brands.
Get Creative with Other Benefits
Business Insider reports, "JCPenney is offering workers paid time off and even making some eligible for 401(k) benefits. Kohl's announced that seasonal workers will receive an 'unprecedented' 35 percent discount during certain shopping periods." Offering a competitive wage is just the beginning of an attractive benefits package. Many retail workers choose this industry because of the possibility of flexible hours. Attract students and parents by accommodating shifts around class and childcare schedules.
Many retail workers also end up in their roles because they have a genuine interest in the store or its type of products. Avid readers or aspiring authors often work in bookstores throughout school, business management or fashion design students might prioritize working for apparel retailers. Offering additional perks like scholarships, internships, or tuition reimbursement policies would make your store a very attractive option for students. Some of those students may even continue to work for your business as future managers or executives.
Be Proactive in Your Search
"If you build it, they will come" might work for baseball fields, but not compensation packages. Building your competitive benefits package is just the first step. Now, you have to proactively promote your business as an employer of choice to your target audience. Visit local colleges to post fliers and stop by the career and guidance office to leave your information. Also be sure to attend any career fairs or networking events in your area and advertise on-the-spot interviews.
Utilize Your Current Employees
It's already November, and overhauling your benefits package and recruiting process might not be feasible for this year's holiday season. If that's the case, start planning these changes for 2019 and for this holiday season turn to your existing talent pool.
Check in with your current employees to see if any of them would want to pick up additional shifts. Many workers would be open to the possibility of earning a little extra income during the holidays. Some businesses avoid paying overtime at all costs, but if paying overtime means having a well-staffed store and happy customers, the extra wages are well worth the payoff.
Reach Out to Past Employees
If you're struggling to find new seasonal employees, and your current employees aren't able to extend their hours for the holidays, consider reaching out to successful seasonal workers who have helped you through previous holidays. You never know if they will be looking for seasonal work again this year. For example, many college students who come home for the holidays will be looking for seasonal work for a few years in a row. By utilizing the same seasonal employees year over year, you can minimize training time and the frictions that come along with onboarding new workers.
Some major brands are turning to technology and automation to reduce the number of labor hours needed to run their businesses. But, study after study shows that shoppers want the human connection of a friendly store associate during their shopping experience. By prioritizing the needs and wellbeing of employees, and actively seeking out people that are naturally a great fit for your business, independent retailers can have an expertly staffed store all year round.