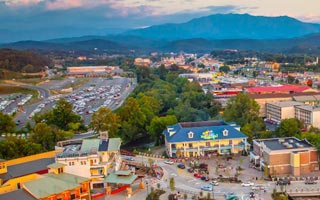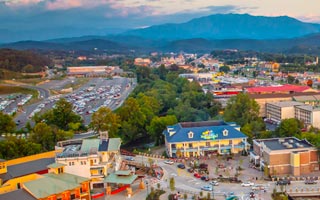 Are you dreaming of a quick vacation before the onset of the holiday craziness? Get on the phone and book yourself a trip to the Great Smoky Mountains and to IGES, the International Gift Exposition of the Smokies in Sevierville and Pigeon Forge, Tennessee.
Founded back in 2001, IGES is celebrating their 19th annual show this year, kicking off the fun in Sevierville on November 3rd – 6th, and in Pigeon Forge from Nov 4- 7. The warm and welcoming trade show is a gift buyer favorite and each year successfully draws thousands of retailers from the local environs of Tennessee, as well as those from locations across the USA and Canada. The bustling gift and souvenir show is also a popular gathering place for many professional retail trade organizations. Annual meetings are held during the show, and members from organizations including the Zoo & Aquarium Gift Buyers Association (ZAG), the National Cave Association (NCA), American Zoo Association (AZA), and Museum Store Association (MSA) are in attendance for the show's duration.
Elisa Verita, marketing specialist for show owner Emerald Expositions and IGES®, tells Independent Retailer that one of the most favored buyer perks is the plethora of networking opportunities for buyers and vendors alike. Buyers frequently "enjoy an evening of dinner, cocktails and conversation with industry peers from across the nation, compliments of IGES® exhibitor sponsors," Elisa says. Cozy surroundings in the scenic Tennessee mountains coupled with world-class dining are the perfect compliment to a busy day spent on the show floor. The show-sponsored dinners give buyers a chance to kick back and to relax while sharing stories and experiences with peers. No one understands retail better than fellow retailers, and IGES is your chance to catch up with friends both old and new.
Elisa tells Independent Retailer that dinners will be offered at several venues including Campgrounds at Dollywood, Waterparks at Calhoun's, Amusement & Attractions at Calhoun's, Caves & Museums at RiverStone.
The show is nearly upon us now, so register to attend today. Registration is free, just visit the website at www.iges.us.
IGES
Sevierville TN — Nov 3 – 6, 2018
Pigeon Forge TN — Nov 4 – 7, 2018
www.iges.us