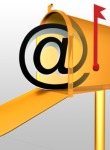 The holiday season is here, and along with the usual stresses of the season, retailers have the regular worries about business. Will sales hold up and save the year? Will the customers show up and spend? This year especially, there is the additional worry of successfully reaping sales and profits during an uncertain selling season.
But a new report from Direct.com offers some insights on various ideas to make the season better than most. If you're trying to draw customers who'll spend, it's worth taking a few minutes to see what Direct has to say.
The full story begins HERE.