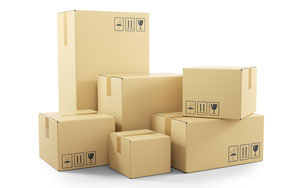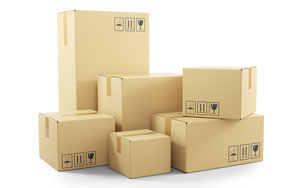 As ecommerce shopping continues to grow, consumers continue to expect free shipping and free returns, since retail conglomerates such as Amazon and Walmart allow this to be their competitive mark. Indie retailers feel they must compete and eat the cost both ways in order to give shoppers what they want, which is causing friction in how they will be able to afford this with their low budgets.
Believe it or not, there are many different ways to satisfy consumers while not stretching your business thin with all the added costs. The first way to accomplish this is by not offering free online returns shipped back to your store, which is an option. Simplicity is the key. In a study done by Invesp, 92 percent of consumers will buy a product again if the returns process is easy, whereas only 79 percent of consumers want free return shipping. This means that what indie retailers need to focus on is an easy returns process.
Offer Free Returns In Store
Offering free in-store returns can not only help to save your business from eating the return shipping costs, but it also gives you an opportunity to interact with the customer and turn that return into an exchange or another sale. "You can make a customer for life by engaging with them on the return, introducing alternative products to them, and building a more meaningful relationship with them. That engagement can turn a nightmare into a legitimate customer retention strategy," Howard Meitiner, Managing Director at Carl Marks Advisors, said.
Refund the Customer and Let Them Keep the Product
Obviously, this option is not for every retailer and should vary based on the product itself and why it is being returned, but some brands have seen success with using this method. "Taking into account return shipping costs, the labor cost to inspect a return upon receipt and the cost of restocking, refurbishment or destruction, the cost of a return to a business can end up being more than the product is worth. Sometimes, the most cost-effective solution is to refund the customer and instruct them to keep or donate the item. In addition to saving money, the benefits of this strategy include increasing brand image and trust in the mind of the customer, and the environmental benefit of creating less waste when a customer donates an item vs. discarding it," Maria Haggerty, Dotcom Distribution co-founder and CEO, said.
Use Best in Class Tools for Shipping
"The most immediate way ecommerce sellers can save money on shipping is by leveraging software tools that are optimized specifically for ecommerce challenges," Krish Iyer, Head of Industry Relations and Partnerships at ShipStation, said. "These tools can help reduce costs in several ways. First, by increasing the overall efficiency and speed of processing, enabling sellers to ship more orders. Second, by offering the right visibility into transit time and true shipping costs, including surcharges, allowing sellers to make the right decision based on the urgency of getting the product to the consumer at the right cost. Lastly, by reducing the amount of 'where's my order' calls sellers receive through tools that enable customers to initiate returns and track their own orders."
Source Made in USA Products
There are many different components to sourcing new products besides the actual cost of the product itself. Retailers often think it is better to source products overseas since the initial cost of the item is low, but once you factor in all those shipping costs and duty charges, the amount starts to add up. "There was a trend for many decades of going overseas to find the best price, but the trouble of that results in longer lead times, higher risks, and higher shipping costs. In some cases, they import duties on top of it all. Now, retailers are looking at sourcing within the country because there may be a higher product price, but the lead times are shorter and this can help improve replenishment options should you stumble upon a best-seller," Meitiner said.
Know Your Packaging Options
"Flat rate options can offer ecommerce sellers a cost-effective, easy-to-understand way to save on shipping, but an investment in other packaging options can give ecommerce sellers the ability to take advantage of even lower-cost shipping options such as USPS First Class Package Service or USPS Parcel Select. Shippers looking to cut down shipping costs need to be aware of their packaging options including media mail, first-class mail, poly mailers, and regional rate boxes and know which ones are the most cost-effective for different shipment types," Iyer said.