by Margie Kupfer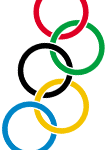 Every four years the world turns its attention to a single arena where the best of the best compete for gold. The 2016 Summer Olympics are just around the corner and athletes and fans alike can hardly wait for the historic games to begin. But while the athletes are competing for medals, retailers are competing for consumers' attention and business.
When an event as colossal as the Olympics takes place, it gives brands all over the world a chance to flex their marketing muscle. As mobile usage continues to surge, stores that capitalize on this channel in their marketing efforts will reach and capture new and existing customers directly in the most effective way.
Those who profit the most out of the Olympic games take advantage of the seasonality of the events. Successful categories typically include clothing, consumer goods, athletic stores, and retailers.
As marketers gear up to take advantage of the Olympic spirit, here are some tips to bring home a winning strategy:
1. Make it Mobile First
Because the Olympic Games are an international event, it will be imperative for brands to have a mobile-specific strategy, as many fans will likely be traveling to see their team compete or keenly watching from afar. Fans will want to have all of the latest updates on their favorite teams and athletes which means watching games, checking scores and reading about athletes and teams on their mobile devices. The Olympic Committee has created its own mobile app that allows users to learn more about the history of the Olympics, learn about athletes, and link to official sponsors. Retailers will want to take advantage of the elevated mobile usage by offering special promotions to mobile users.
2. Make it Social
Mobile devices are made for information and experience sharing. Consumers love to share their photos, memories and experiences. Make your promotions more impactful by giving them sharing power. Sharing promotions through social media can not only give your brand more visibility, but also make it fun. Create a hashtag that incorporates both your brand and the Olympics and encourage customers to share it. In addition to creating your own promotion, take advantage of the traffic on popular hashtags, capitalize on any trending stories, and have a strategy to be able be part of these conversations. Some will disappear quickly so be prepared.
3. Make the Timing Count
Timing can play an important role in the success of a mobile marketing campaign. The Summer Olympics only last seventeen days, which means marketers need to pay attention to when they launch their efforts. Brands can do things like offer specific promotions at the start of a game or competition, or offer a promotion when a specific team wins. The great thing about the Olympics is that there is so much going on at once that marketers can get creative with their timing within the campaign.
Also, be responsive — there is limited "shelf life" to these events — don't wait a day or two to capitalize on an opportunity. Lastly, consider time zone changes between when the actual events occur and when you want to send mobile communications back to viewers.
4. Make a Connection
Staying on top of current trends is key to making a successful campaign. Aside from the obvious option of offering specials on red, white or blue products to represent Team USA at the Olympics, try to get more creative with your mobile marketing. Throughout the Olympic games there will be events that make more of an impact to fans than others. Take advantage of that by offering promotions that coincide with those events. For example, if team USA wins the gold in women's gymnastics, a brand could send an SMS message that says "to receive 10% off your next purchase, text #USAGOLD to…" Staying on top of the latest trends and news will make a brand more relevant with consumers.
Brands that think strategically about their use of mobile during the summer will be the ones that come out ahead with higher engagement, stronger customer connections and increased revenues at the end of the season.