By Chris Wakely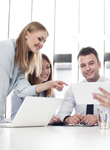 The retail industry is projected to grow 10 percent by 2022 according to the Bureau of Labor Statistics. That much growth means major changes are coming to the industry, including a significant increase in the number of employees in the field. With this growth, retail HR professionals are faced with a unique set of challenges. Follow these Do's and Don'ts to help manage them!
DO offer incentives and rewards programs
Who does not want to be rewarded for doing a good job at work? Retail employees are no different.  Traditional incentive programs like sales goals and commission structures are both great ways to motivate employees. These programs can also be used to encourage employees to improve in other areas, like customer service. For instance, management can offer a reward to the employee that received the most positive feedback from customers that month.
Retail companies should also look into how to offer employees new benefits or rewards packages in 2015. Perks like extra time off or increased health benefits can offset an employer's ability to raise salaries, for example. What's more, employees are increasingly interested in these types of benefits. A study by Monster Insights shows that access to a healthcare plan and vacation time are generally more valued by employees than a pay raise. Offering these programs demonstrates how an organization values and appreciates its employees.
DO utilize mobile
HR technology tools are on the rise, and companies now have plenty of options to best suit their needs, including integrating mobile applications and even leveraging wearables. The use of mobile apps in HR allows for increased accessibility to benefits and rewards information for employees. In fact, a recent study by Millennial Branding reports that millennials are on their way to becoming the largest generation in the United States workforce. And comScore recently found that 18 percent of millienials (those aged 18-34) are mobile-only web users, compared to only 5 percent of people aged 35 to 54. As a result, HR departments need to adapt in order to relate to this growing population.
As the number of millennials in the retail workforce continues to grow, retail companies should be aware of the fact that they bring a particular skillset and comfort level with technology that older generations lack. By making benefits information available through an easy-to-access app or mobile-friendly web page, these employees will feel more connected to and valued by their employer.
DON'T use a traditional training program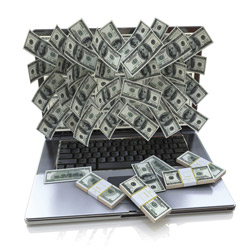 When new employees come to work on their first day or a retail job, they are usually feeling a mixture of nervousness and excitement. A great way to fizzle that energy is by making them sit through boring training programs. HR should utilize employees' training period to make a good first impression.  Encourage participation rather than lecturing about store or company policies. For example, if you have equipped your office with digital technology – which research shows drives employee engagement and productivity – you can have your new employees leverage augmented reality. Let's say you need to train a new warehouse employee. An AR device can help point him or her to where certain materials are stored in the warehouse, or how the filing system works. Or, you can even virtually replicate a customer service situation so that his or her errors are identified and feedback can be given right away. This sure beats sifting through an employee handbook.
DO engage employees on a global scale
When a company has a presence in multiple countries, global employee engagement is a necessity.  It is important that each employee feels a part of the company as a whole, not just the specific store where they work. And engaging employees on a global level can be easier than it sounds.  Retail companies can start with something as simple as providing advice for saving for a house, or preparing for a baby, which can go a long way. Some HR software allows companies to create automated communications for these types of events, so it does not end up being a time investment either.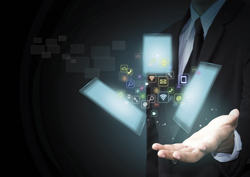 Another example is incorporating gaming elements into HR functions, such as enrolling in benefits programs to win points, turns a seemingly routine or tedious task into a much more engaging process. These tactics can also show employees that the organization cares about their interests and work experience, which leads to employee retention. Google, for example, uses gamification in the hiring process. Potential candidates participate in a challenge, answering questions in different scenarios, earning points, and ultimately, if all goes well, getting hired. This element of fun is a trademark of Google even after the interview, and likely contributed to it being named the best place to work in 2014, as well as in many previous years.
DON'T forget about localization
Although global engagement is vital, it is critical not to discount localization. This is true from the company benefits perspective as well as company culture. Retail companies should take a "glocal" approach to benefits and policies: thinking globally but acting locally. For instance, benefits and rewards programs are universally consistent throughout a company, but are tailored to each country and implemented based on the laws and regulations of each specific region.
In terms of company culture, retail employees should identify with their company as a whole, but they will likely have a stronger connection to their branch, and this should be encouraged. They should feel comfortable in the workplace and consider themselves a part of the team. Take incentive programs for example. A friendly competition between employees of the same store will be more fun and ultimately more beneficial to the company than if employees compete against branches across the globe.
You have the tips, now it's time to implement them! Retail employers can use these tactics on a local and global scale to achieve employee engagement and retention in 2015. Ultimately, happy retail employees create a positive company culture and a healthier bottom line for the company. It all starts with sound HR strategies.