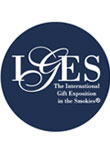 The nation's largest gathering of wholesale souvenir, gift and resort suppliers just keeps getting better.  Hosted every November at the foot of Great Smoky Mountains National Park, the International Gift Exposition in the Smokies and the Souvenir Super Show, IGES/SSS, will be celebrating its 15th anniversary this year. The show has expanded from its original pavilion into two modern convention centers offering a buying opportunity for souvenir outlets of all sizes, according to show co-owner, Susan Mills.
The opportunity to move and expand into two convention centers took place recently when M&M Gift Shows was awarded two long-term contracts –one for the dynamic new LeConte Center in Pigeon Forge and one for the beautiful and convenient Sevierville Convention Center. The two convention centers are located less than five miles apart.  Sevierville is the IGES' flagship location and is closer to the Knoxville airport than any other convention facility in the area. Both offer acres of free parking and expanded free day and evening shuttle service. Free shuttle service from and to the Knoxville airport is offered to all buyers with an IGES buyer badge staying in Sevierville or Pigeon Forge.
There will be more than 1,100 vendor booths, and they will include top-name manufacturers in the souvenir, gift and resort industries.  A complete list of vendors is available on the IGES/SSS website along with floor plans.
Show times and locations

The 2014 IGES/SSS show takes place the first week of November in the sister communities of Sevierville and Pigeon Forge, Tennessee. Show times are:
•      Sevierville Convention Center:  Sunday, Nov. 2 – Thursday, Nov. 6
•      LeConte Center in Pigeon Forge:  Monday, Nov. 3 – Friday, Nov. 7

The new IGES/SSS show dates give buyers more time to shop in the Smokies. It also means less tourist traffic during the week and more efficient shuttle service for buyers. Traffic gridlock because of University of Tennessee Homecoming football games will no longer be an issue. Lines in area restaurants will be shorter or non-existent. Another plus is that lower hotel room rates are offered on week days.
There are thousands of local buyers throughout the entire southeastern region who have been unable to get away and attend the IGES/SSS shows because their stores are full of tourists later in the week.  Most tourists leave the area on Sunday creating prime shopping time on Sunday afternoon, Monday and Tuesday for many local buyers. Keeping the show open Sunday – Friday, between the two locations, offers corporate buyers the ability to maximize their buying time.
Made in USA, eco-friendly and custom
IGES/SSS has caught the Made in USA fever this year, and will debut a new dedicated section for Made in America products at the Sevierville facility. This overlaps with the increase in handmade and crafted items available throughout the show.
"We've been amazed at the response to the made in the USA section," Mills reports. "Buyers are becoming much more conscious of it, and our vendors have responded." Mills is also excited to have recently partnered with an organization called CRAFT, or Craft Retailers Association for Tomorrow. This organization represents more than 750 American artists who create all sorts of folk art and other souvenirs, including some who will be at the IGES/SSS show, alongside a host of companies specializing in American-made products.
"I am excited about the Made-in-America section. I look for those products when I am at the show. Great job making that an exhibit on its own. They will be very busy!"

Susan Michener, The Montgomery Zoo
The show also features eco-friendly and custom products. "Custom of course is always sought after," Mills relates. "Almost anything can be customized, and many of our buyers have established relationships with vendors who do custom work at the show. Apparel is probably the number one seller, but all types of products can be customized; everything from Christmas ornaments to key chains and candles."
For buyers interested in maximizing their time, Mills recommends making appointments before the show and arriving early.  Mills also hopes that the staggered schedule will make it easier for buyers to enjoy the full show experience. Many buyers needing custom products require more time with vendors to create and/or tweak new designs but, all buyers want to have enough time to see the new merchandise for 2015. Want to see what's new?  Mills says, "Start in Sevierville!"
Group opportunity
If you're part of almost any industry or market that sells souvenirs and gifts, the IGES/SSS show offers another great feature: buying group dinners. Sponsored by vendors on Monday and Tuesday nights, various groups of buyers gather for highly popular dinners and a chance to mingle and exchange ideas. Groups this year include representatives from amusement parks, museum stores, campgrounds, waterparks, zoos and aquariums, and even many of the nation's most spectacular show caves/caverns.
"There is no other place in the world where a souvenir buyer can see such a concentrated number of souvenir vendors and souvenir products all at the same time in one trip!"

Rick Conway, President, Squire Boone Village
"The groups work out very well," Mills says. "Members of these groups attend from all over the country and get together for a dinner sponsored by vendors. They'll often bring products from the show floor to share with each other and talk about their industry. Both the vendors and buyers love it." The first group dinner was for the National Caves Association, Mills remembers. "It's been a tradition with them for a very long time," she recalls. "If they see something they like at the show, they request a sample to take to the dinner, and the vendors are happy to accommodate."
The Great IGEScape
Buyers come to the International Gift Exposition in the Smokies/Souvenir Super Show (IGES/SSS) looking for the latest trends in souvenirs and gifts, and they aren't disappointed. In honor of the brutal winter that gripped much of the nation this year, the show motto for 2014 is, "IGEScape the Ordinary," says Mills. "After last winter, we all wanted to escape to someplace nice!  We realized that most of the nation's population must have felt that way, too."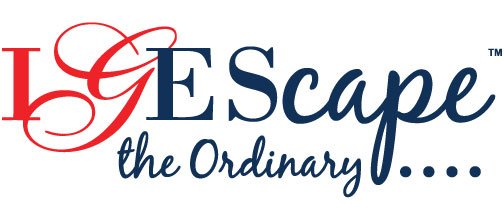 "Great Trips Make Great Memories!
Great Souvenirs Make Those Memories Last Forever!"
IGES/SSS
International Gift Exposition in the Smokies
Souvenir Super Show
Toll Free: 800-430-7608
Website: www.iges.us