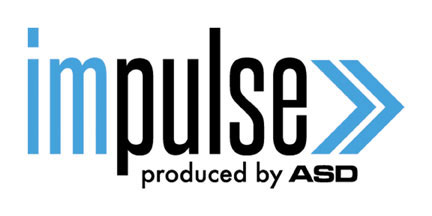 Independent Retailer recently spoke with Brady Kimball, marketing & special events manager at Emerald Expositions about the launch of Impulse at NY NOW. The show will be held Saturday, August 16 through Tuesday, August 19 at the Passenger Ship Terminal's Pier 94 in New York City. This trade event will allow buyers exclusive access to countless suppliers of impulse and point-of-purchase gifts and accessories.
IR: How do you define Impulse at NY NOW in relationship with ASD?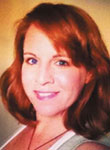 Kimball: Impulse is a finely curated selection of gift, toy, novelty, fashion accessories, fashion apparel and on trend jewelry exhibitors that we feel would be very complimentary to the NY NOW exhibitor base. Since NY NOW is a sister show to us we are trying to find some synergybetween ASD and the New York event. With ASD being twice a year in Las Vegas and NY NOW in January and August it's nice for us to introduce the exhibitors that are used to our Las Vegas show to a whole new set of buyers that attend NY NOW. 96 percent of those buyers do not come to our Vegas show so its an awesome opportunity for our exhibitors who are used to doing business with us out on the West coast to meet that East coast or higher end buyer that they are not necessarily seeing at ASD.
IR: Will many of these exhibitors also be exhibiting in Las Vegas August 3-6?
Kimball: Yes, many will. The main goal in choosing exhibitors, is that they have nice merchandise, as in it is good quality and appearance, but the price point is more affordable than one might think. This allows the retailers to stock these types of items so they are able to make a higher margin on them.
IR: What is your definition of Impulse's affordable price points?
Kimball: The main purpose in calling this Impulse is that we are going for that impulse buy or that point of sale, point of purchase item that you see at the cash register that is an add on and you weren't exactly going to the store to buy but it is complimentary to the rest of the merchandise in a store. That's why it's a perfect fit for a show like NY NOW that is 100 percent focused on the gift industry. At ASD you can shop several hundreds of product categories across seven different main verticals. Our buyers tell us they shop ASD for its value, variety and convenience. They can accomplish more in 4 days under one roof than they can by attending multiple markets over several months. So, for the buyer attending NY NOW, this is the opportunity to introduce them to a wider variety of merchandise at a more affordable price point. We say that ASD can be like a treasure hunt so we're bringing some of those treasures and neat little items over to this crowd.
IR: Was this a market you don't think was being served previously at NY NOW?
Kimball: From what we can tell there is not a lot of crossover with the ASD Las Vegas and NY NOW exhibitors. NY NOW is known for being one of the premier launching pads for major brands like Jonathan Adler and other high-end home goods and tabletop types of companies. With Impulse, we want to introduce a company that maybe isn't a well-known brand but is supplying to private label to this audience. The products are still on trend but aren't necessarily competing with NY NOW.
IR: What are you doing to get foot traffic at the pier?
Kimball: We have a wonderful giveaway that we are very excited about. We are giving away a limited edition Gucci Fiat. The drawing will be during the buyer happy hour over at the pier on Monday, August 18at 5:30 p.m.
For more information, visit www.asdonline.com/impulse/index.shtml