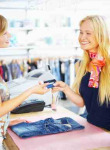 Faced with "increasingly demanding customers," consumer goods and retail companies are responding with a slew of new products — 60 percent of companies surveyed in a recent report say that they are rolling out new products or variations on old ones. That's according to a June 2010 research paper by management consulting company PRTM, who surveyed 350 companies to discern current and future trends in supply chain management.
One positive finding: business is up. "Survey respondents, on average, expect annual revenue growth of 8.3 percent between now and 2012," according to the report. "Survey participants are also confident that gross margins will rise. More than two-thirds expect average gross margins to surpass 10 percent. And more than one-third expect them to surpass 20 percent."
The forecast on the retail front was less rosy. "Although people have started returning to the stores, consumer goods and retail companies expect consumer activity to remain low. As the competition over revenues intensifies in this buyer's market, winning companies in these sectors will be the ones that reduce costs."
Companies are planning to achieve lower costs with a variety of initiatives. Tied as the most popular cost-saver, 78 percent of retail and consumer goods survey respondents plan to make stock management and inventory more eficient, and 78 percent also plan to improve customer service (companies we able to give multiple answers, so the percent total is greater then 100 percent). Other popular initiatives included improving delivery and reducing the company carbon footprint. (See below graphic for full list of measures.)
The full report, 2010-2012 Global Supply Chain Trends, is available online as a free download.