by Todd Farris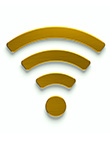 In today's digital-first world, the customer experience is a fundamental component of modern retail industry success. Despite the many benefits of increased technology, store owners, operators and marketing managers need to balance engagement with security and ease of access.
Engaging customers with digital app-based coupons is an increasingly common retail revenue-boosting tactic. Daily deals delivered to your customers on their phones improves the retail experience, promotes sales, increases efficiency and cuts down on the waste and frustration of easily disposable — and frequently misplaced — paper mailers and punch cards.
For smaller retailers, these apps might be hosted by third-party administrators. Proprietary apps, like Target's Cartwheel, are more common among Big Box stores with sizable marketing budgets.
Cartwheel is a compelling example of the growing digital retail landscape: shoppers who use the app spend 30 percent more per trip to the store, according to Target internal data cited by Fortune. Additionally, of the 100,000 hours shoppers spent browsing and shopping Target via mobile devices in March 2014, Cartwheel accounted for 76 percent of the traffic.
The retail app market continues to grow. According to a 2016 report by Yahoo-backed analytics firm Flurry, lifestyle and shopping app sessions increased by 80 percent in 2015.
As a retailer, how can you tap into this growing and vital market? Cellular data connections and Wi-Fi signals both create the in-store connectivity required to access digital apps and coupons but unreliable cellular coverage prevents the often annoying additional steps of a Wi-Fi connection. You can and should take steps to ensure consistent and reliable cellular coverage for your customers.
Cell Signal vs. Wi-Fi
To access a Wi-Fi connection, customers must open the Wi-Fi settings on their phone, log in and accept the terms and conditions of your service. Individual settings could require customers to take action every time they enter the store, and many may not find the effort practical for a savings of a couple of dollars.
With a strong cellular signal, customers only need to use their network's data plan, which provides quick and easy access to apps and digital incentives without additional steps. This connection also allows customers to use their phones to read reviews, check prices and inventory, or call friends for buying advice. For these reasons, an in-store cellular connection often yields a higher success rate with customers than Wi-Fi, due to easier access and reliability.
While a strong cellular signal is the better option to help boost digital customer engagement, you can encounter plenty of problems if you're not careful. Heavy use of your in-store cellular network can quickly overload it and conventional building materials like brick, steel and concrete can block otherwise strong cellular signals. But there are steps you can take to leverage the value of your cellular network and mitigate any potential signal strength problems.
Keep Shoppers Connected
Installing a commercial cell phone signal booster, or passive distributed antenna (DAS), system in your store can enhance connectivity for both your internal systems and your customers' devices. A strong, reliable cellular connection creates a more rewarding in-store experience and allows shoppers to access apps and coupons.
The solution works by capturing the cellular signal from nearby cell towers via antennas on the roof and routing the signal to a cellular booster. The booster then amplifies the signal and redistributes it throughout the area using smaller indoor antennas, with signal power increased up to 32 times. One of the standout attributes of cell signal boosters is that they're carrier agnostic. Whether your customers use major carriers like AT&T, T-Mobile, Verizon, and Sprint, or a smaller regional carrier, they get the same amplified signal.
As a retailer, creating a positive shopping experience should be a constant priority, and modern shoppers demand reliable cell and data coverage. You surely notice shoppers glued to their phones every time they enter your store. Even if app development is a future project, increased connectivity can help you take advantage of the free publicity that comes from customers tweeting or Instagramming from your store.
Deciding to enhance your in-store cellular signal with signal boosters is a big step but can go a long way toward achieving customer satisfaction and increasing brand awareness and engagement.