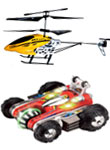 Emirimage Corporation is dedicated to offering the highest quality, most innovative radio controlled (RC) products, toys and novelties in the industry. The company continually introduces new merchandise to its selection of radio-controlled helicopters, cars, boats and hovercrafts, plus water toys, TV games and other electronics. With this vast array of products, wholesale prices range from $8.99 to $140. "The retail price is always three to four times wholesale," states Eduardo Perl, president.
Model King operates on three frequencies
Emirimage is introducing 15 to 20 new and improved RC helicopters and cars for 2013-2014, which sell well at mall kiosks, specialty stores and national chains. One of the most recent additions is the RC Infrared Micro X Copter, Model King Metal with Gyro Helicopter. The Model King mini infrared three channel helicopter is an upgraded version of the Micro X Copter. Available in seven colors, it comes with a matching plastic case, controller and USB cable. "This RC helicopter is very attractive and reliable, and sells itself," Perl notes.

The firm also has several new helicopters that operate on a 2.4-gigahertz (GHz) frequency. "We are one of the first companies to sell them," Perl remarks. "This is a more clean kind of frequency that has less interference." In addition, Emirimage now offers helicopters in a wider selection of sizes, from seven inches to five feet long, many with new functions such as a video camera.
Inteliracer car with optimal performance
One recently introduced radio-controlled car that has taken off in popularity is the Inteliracer. With mechanics geared for optimal performance and agility, this racecar operates on a 2.4 GHz capacity, so users experience little interference. Controlled by an app which can be downloaded for free, drivers do not need additional remotes. The user simply pulls out a smartphone or tablet, and turns on the Inteliracer. The screen displays a racetrack and the user steers the car by tilting the mobile device to the left or right.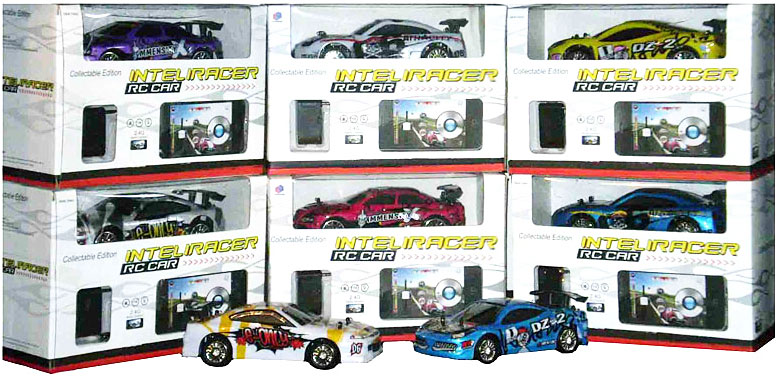 "We are developing more new items that we will introduce for the 2014 season," Perl reports, "and we will announce them at the end of this season. They are new and exciting, and we are sure they are going to be in everyone's hands in 2014 and 2015."
Emirimage Corporation
5269 NW 161st St.
Hialeah, FL 33014
Tel.: 786-287-1250
Website: www.emirimage.com