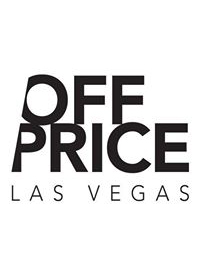 Does your store carry apparel? If so, then you may want to sit up and take notice of the off-price sector in retail. Many in-the-know store owners have found that by purchasing off-price apparel — often at huge discounts off the regular wholesale rate — they can stock up on trendy items and fast-moving merchandise, all while adding to their store's bottom line. That's one insider secret we want to share with you!
Earlier this year in February, the OFFPRICE Show debuted their newly re-branded show and introduced an expanded footwear section, additional buyer lounge areas for convenience, and added a useful mobile app for buyers to arrange their appointments and maximize their time at the show. As always, the helpful and friendly show staff was available throughout the show to assist buyers and match them together with suppliers perfect for their individual store's needs.
"OFFPRICE has become preeminent to the retail industry," says Stephen Krogulski, chief executive officer at OFFPRICE. "It's no longer a secret – two-thirds of all shoppers look for value and off-price retailers are happy to oblige," Krogulski adds, "Retailers are constantly looking for ways to maximize profitability and the OFFPRICE Show has given retailers the ability pass their savings on to their customers."
Buyers from far and near can attest to the superior quality and overall value of shopping the OFFPRICE show. "OFFPRICE is unique in the fact that there's so much different merchandise under one roof," says Kim Barber, owner of Body Exchange. "I love the price points offered by the vendors and the great selection and I found several nice outfits, jewelry, and handbags for our stores," she continues. "There are so many vendors that are very friendly and welcoming to splitting up quantities for smaller stores as well."
The OFFPRICE show is known throughout the retail and wholesale B2B trade for its fabulous apparel bargains. Suppliers offer professional buyers discounts ranging from 20% to 70% below regular wholesale rates. "With much of the show floor carrying high-quality goods which provide below wholesale values, retailers are sure to find margin-builders that meet their customers' needs," Krogulski notes.
What's the best news for apparel buyers? The next OFFPRICE show is coming up this summer and registration is now open! Register at www.offpriceshow.com/lasvegas to reserve your entry badge in advance. Don't miss it!
OFFPRICE
August 12-15, 2017
Sands Expo and Convention Center
Tel.: 262 782 1900
www.offpriceshow.com