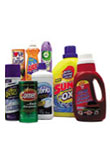 International Wholesale, launched in 1984, is a wholesale distributor and supplier of more than 4,000 products. The company's lines include food, its largest category, health and personal care items, cleaning products, kitchen & housewares, office & school supplies and more. "We carry all kinds of products to stock supermarkets, discount stores, pharmacies, convenience stores, dollar stores and other shops," says Michael Sheena, operations manager. "We make it easy for retailers to satisfy all their wholesale needs in one place."
International Wholesale is one of the largest wholesale food distributors to independents in the Midwest. "Our snack section is second to none in the country. Between snacks and candy, we have around 500 SKUs. We have big bags of chips that retail for $1, and beverages, cookies, canned foods, cake mixes and other items."
The company's second largest offering is health and personal care, with 800 items in this category. These products are both branded and value priced, including White Rain shampoo, Colgate toothpaste, Dove soap, and a full line of medicines and ointments that are national brand equivalent.
New value category
The firm continues to expand its own Smart label line, adding Smart value to sisters Homesmart and Healthsmart. Smart value has around ten product categories, including household, tools, electronics, stationery, hardware, automotive, and others. "These are value products at very low prices," Sheena explains. "They are really cool items. We have a set of screwdrivers that retails for $1. We also have a TSA approved travel kit in a four pack that retails for $1. My wife bought a similar item at a local store not too long ago for $3.99."
Homesmart & Healthsmart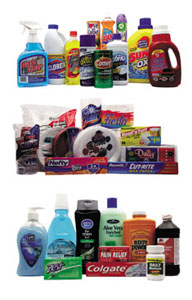 While Smart value offers value priced merchandise, Homesmart and Healthsmart are comparable to national brands.  "These products are better than the average generic item, and offer improved packaging and greater value for the dollar," Sheena states. "They give our customers better pricing, for bigger profits than name brands." Homesmart includes such products as zip and slider storage bags, fabric softener, plastic food storage, candles and aluminum cooking pans. Healthsmart offers health and beauty items. "In Healthsmart, we are getting in over 100 new items such as shampoo, lotion, bath powders, cotton swabs, razors, toothbrushes, and epsom salt," Sheena continues. "Between the three brands, we will have about 500 items by the end of this year." In addition to retail buyers, International Wholesale is looking for distributors of its Smart products. "This is a good opportunity for large wholesalers to get in on the line while it is still new," Sheena points out.
Buying details
International Wholesale is headquartered in a 132,000 square foot, state of the art showroom and warehouse in Southfield, MI. The minimum order is $1,000 for shipped orders, and $200 for local customers who pick up their purchases.
International Wholesale Inc.
21170 W. 8 Mile Road
Southfield, MI 48075
Toll Free: 855-549-7253
Tel.: 248-262-7414
Web: internationalwholesale.com