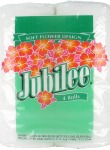 Independent retailers who like to see what they're buying have a friend with the folks at Los Angeles based JC Sales. While buying on the web is an option, retailers can also walk into the company's showroom, select exactly what they want in the quantities they need, and then come back three hours later to pick up their complete order. "We not only have what they want, but we'll load their van or truck for them when the order is ready," says Wally Lee, director of marketing and technology at the company. "We're here to help the small independent business owners. We've brought the concept of speed and service to wholesaling," he adds.
JC Sales has about 11,000 different items in its huge showroom, and another 3,500 of what it calls "cash & carry" options. "Most of our showroom items are under a dollar, and the cash & carries are over a dollar," Lee explains. "The showroom items come pre-packaged in certain quantities, and the cash & carries can be bought singly. This way, our sales are more geared to the smaller storeowners who don't need huge quantities of everything." Lee says his company serves more than 3,000 walk-in customers every month. "We're trying to help the little guys, those who just want to come in and do self-service," he says. They can pick what they want, as we try to maintain a discount margin for everyone," he adds.
For example, JC Sales has what it calls "Monthly Promotions" on its web site, where it features about 50 new items a month at special pricing. It also has a section called "Money Makers," closeout items that are sold at a lower cost. "But they're a limited quantity, so once they're gone, they're gone," Lee says. For new customers, JC Sales offers a 5 percent discount off their first web order, and a discount off of subsequent orders, depending on volume and size. The minimum for web orders is $1,000 due to the cost of shipping. "We'll also deliver for free within 75 miles of our location using our own trucks, for a $2,000 minimum order with some restrictions," Lee says. "We try to help our customers be more competitive in the future by helping them beyond just selling them merchandise," he adds.
For More Information:
JC Sales
2600 S. Soto Street
Los Angeles, CA 90058
Toll Free: 877-500-9994
Website: www.jcsaleswholesale.com