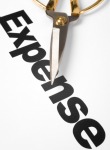 Rising material costs, including the surging price of cotton, are forcing apparel retailers to get creative in how to limit the higher expenses' impact on their profits and what they charge customers, Dow Jones Newswires reports.
One strategy at play for retailers would include increasing the price on items that are already more expensive, allowing retailers to hold the line on lower- priced goods, so the price increases wouldn't be as obvious to shoppers.
There is a "stress in the system" that hasn't been seen in close to 20 years, J.C. Penney Chief Executive Myron "Mike" Ullman told Dow Jones. "The fact is, apparel prices are going up," Ullman says. Most retailers were able to book orders as they saw cotton prices beginning to rise last year, which is keeping apparel prices fairly static early this year, but increases are seen as inevitable starting around mid-year.
Some retailers are moving their production to other spots, like further into China, where it is more rural, as well as establishing a presence or stepping up operations in countries like India and Vietnam, where costs are cheaper. The danger, though, is that some areas are not as adept as China had become, and quality and logistical problems could develop.