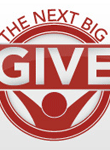 People are not only concerned about the economy on a national level, but work to solve issues within their community and local economies as well. For this reason independents and locally owned small businesses have found their place in the limelight. Buy local campaigns such as Small Business Saturday have successfully given indies their day amid the holiday hype, and movements like the 3/50 Project make brick and mortars a year-round priority. Customers participate with the hope that spending money locally will keep money in the community. However, retailers can't expect customers to support their Buy Local campaigns without verification that the retailer they are supporting is in fact an actively involved and charitable member of the local community.
There is value to incorporating a 'giving back' strategy and approach, not as an add-on to how to run business at key points of the year (holiday season), but rather by fully integrating 'giving back' as a way of doing business. While most independent retailers have only enough resources to give back to their local community, that is enough and speaks highly of any retail brand. ROI can't always be measured in terms of dollars and cents. Philanthropy provides broader benefits such as attracting new customers to the brand, maintaing loyal customer relationships and earning a little extra PR.
Retailers Doing Their Part Honored by Dallas Market Center
Dallas Market Center, a merchandise market resource bringing buyers and exhibitors together for more than 50 years, and its Next Big Give contest are proof of those broader benefits. Dallas Market Center is looking for specialty retailers operating their stores in the continental U.S. and giving back in their communities (e.g., serving time at the local food bank, holding fundraising events, collecting goods) to enter. Looking for last minute applications, retailers may nominate themselves or be nominated by their customers, business contacts, and even friends and family. The deadline for applications is Friday, Dec. 9.
Ten finalists will be announced on Jan 9, 2012, and two winners on Feb. 14, 2012. The winners will receive a complimentary trip to Dallas, TX, to attend a Market (one of the 50-plus Markets with more than 200,000 buyers in attendance). In addition to airfare , the winners will receive a three nights hotel stay. The highlighted prize, however, is an honorable mention at the Market during "The Inspired Event," a cocktail party benefiting a charitable cause.