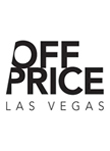 The August 2017 OFFPRICE Show was the go-to smart shopping spot for deal-hunting retailers at Las Vegas Fashion Week. With a six percent increase in overall attendance from the August 2016 Show, it was clear retail buyers and the consumers they supply are demanding off-price products now more than ever.
"Even late in the afternoon of the third and fourth days of the show, healthy crowds were making their way up and down the aisles," says Stephen Krogulski, CEO of the OFFPRICE Show. "Overall, our exhibitors were very pleased with the quality of attendees who were ready to write orders and eager to begin or enhance their off-price business plans."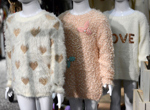 Several major in-store and online retailers new to the OFFPRICE Show were also in attendance and engaged in business with exhibitors—but buyers of all sizes found value in the show. "The show was well-organized, the resources were user-friendly, and the buyer tour was amazing," says first-time buyer, Alicia Johnson, owner of Hour Secret. "It was helpful to have someone give a tour of the show to learn how to utilize and verbalize my experience within purchasing product from exhibitors. The staff was very helpful welcoming and willing to help me become a successful buyer."
With pricing 20 to 70 percent below wholesale value, the opportunities available for business owners to increase margins are hard to find anywhere else. "The prices and quality of products were unbelievable," says Johnson. "It won't be the last time coming to the OFFPRICE Show, that's for sure."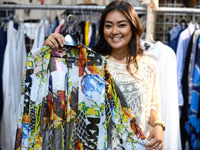 Krogulski explains buyers and exhibitors of all sizes benefit from the OFFPRICE Show because they can present new, in-season products and capitalize on at-once opportunities. "Why off-price, why now?" asks Krogulski. "Because every retailer is in a position to benefit from an off-price strategy."
Jorge Lopez, exhibitor from Hanton International Inc./Bambino agrees: "We had a lot of compliments from our clients saying the line we introduced looks really fresh and the variety of items that we carry was really good."
Many major off-price retailers have already realized the importance of offering value-priced, fashionable merchandise to consumers and have developed competitive strategies. The OFFPRICE Show is committed to helping smaller businesses and boutique owners educate themselves and take actionable steps toward creating their own off-price plans.
Ashely Alderson, Founder of the Boutique Hub, held a successful seminar that was overflowing with positivity and knowledge for small business owners in all stages of retail. "I spoke with one boutique owner who is launching her first business," says Angel Kamine, Manager of Buyer Relations for the OFFPRICE Show. "She walked away with new suggestions for marketing on social media encouragement that she was on-track for launching her boutique."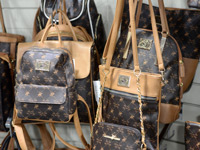 The next OFFPRICE Show is scheduled for February 10-13, 2018 at the Sands Expo in Las Vegas, Nevada.
The OFFPRICE Shows and Publications are produced by Tarsus Group plc (TRS.L on the London Stock Exchange), an international media group with interests in exhibitions, conferences, publishing and the Internet. Headquartered in Dublin, with offices in London, Paris, Shanghai and Milwaukee (home of OFFPRICE), Tarsus serves niche markets with trade events and online media. For further information on Tarsus and OFFPRICE, go to Tarsus.com or www.OffPriceShow.com.