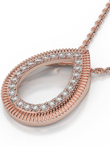 "I still had hair," Dennis Janofsky responded with a laugh when asked how long his store has been open. Quality Gem is a family owned and operated fine jewelry store that has been a staple in the local Bethel, CT community since October 9, 1987. Dennis Janofsky grew up in Bethel and met his wife, Doris, in high school. In college, he studied business marketing, but "always had a love for diamonds." Afterwards, Dennis learned to make jewelry at the Abbey School of Jewelry and Art Metal Design and became a Graduate Gemologist at the Gemological Institute of America. He worked as the head gemologist for a major diamond cutter when Dennis started selling jewelry out of his house. Eventually, he bought space in a shopping plaza and, shortly after, Quality Gem was open for business.
Quality Gem is truly a family business. Dennis' brother, Rob, is the store manager and their father used to help by relaxing and chatting with everyone that came in, making up for his lack of jewelry knowledge with friendliness and entertainment. Dennis' daughter, Julie, does buying and social media for the company. Dennis' mother was a "big important part" of the store. Quality Gem made cable television commercials that were famous in the local area. Dennis' mother played the biggest role. The commercials would feature Dennis talking about his store followed by his mother literally smacking some sense into him. Dennis said this "kept them light and funny" and "people felt like they knew us already." Julie added, "Customers want to be comfortable and trust who they're buying from." Being relatable and humorous reassured customers and put them at ease.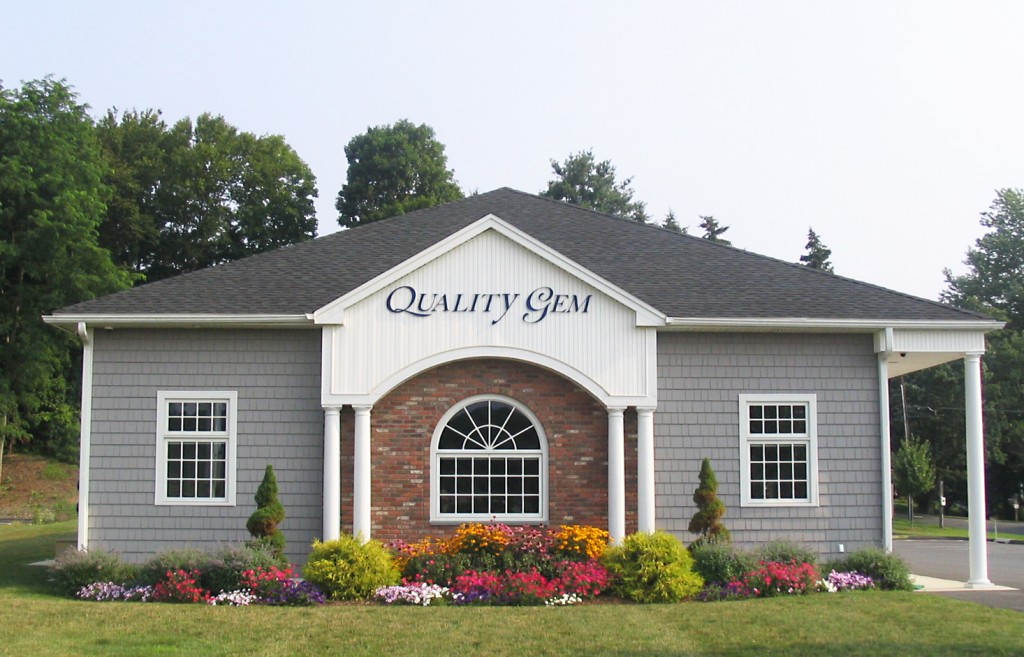 Quality Gem quickly outgrew their first retail space. They now reside just across the street from the original plaza. There are 10 employees, including Julie and Rob, and a workshop with three craftsmen repairing and designing jewelry. Quality Gem uses its success to give back to the community. They help with fundraisers and events by providing a gift card and small goodie bags that can be given away in silent auctions, school events, or as door prizes. Gift cards always bring a new customer to the store.
Quality Gem hosts a special community event around Mother's Day. They give away a pair of earrings to any spouse or parent of active servicemen in the military. "We like to honor not only those in the military but their families as well, especially when they may not be together to celebrate a special occasion. Mothers love to shows us photos of their sons and daughters. They're always so proud," says Julie, "It's fun for us, too." Quality Gem is also a member of the Stony Hill Four Corners Association, a group of businesses with a focus on benefiting the community. Quality Gem sponsors Bethel's Little League and Parks and Rec programs; they help whenever they can.
Quality Gem has expanded so much, both in business and in community involvement, and has been honored and recognized by the state's Connecticut Magazine. Within the past three years, Quality Gem has been voted the best jewelry designer twice and the best jewelry store in Connecticut once. Dennis started this business out of his house and now owns one of the best jewelry stores in the state. It's hard to find a better jewelry store than Quality Gem.
When it comes to running a successful store, Dennis has sage advice for other retailers. The saying "The customer is always right," is something Dennis does not always believe in. Instead, he says, "The customer always wins, they might not always be right, but they always win." What's best for business is focusing on keeping your customers happy and doing anything you can to give them what they want. Make sure your store is a place your clientele trusts and enjoys visiting. Being relatable, having your customers' trust, and being humorous are all very important to Dennis and his business. "People like coming here to talk. They come here for therapy," explains Dennis, "Hire nice and friendly people." Customers must feel comfortable and in jewelry stores that means offering friendly guidance, "not hovering." Most importantly, be genuine in your friendliness and be accessible. Quality Gem is a family business dedicated to its customers, a recipe for success we can all follow.