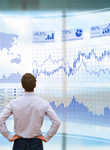 The Starren Group are Amazon consultants with extensive expertise in leveraging the intricate sales and distribution marketplace of Amazon. Harris Sterling of The Starren Group tells Independent Retailer, "By learning how to manage our own businesses on Amazon and selling our own products, people started reaching out and asking us to help manage their products or brands."
Harris explains, "Brands have two choices, either manage your brand or an Amazon third party seller will do it for you." At The Starren Group, "we guide people, give them options, and find what works best for them." They focus on helping manufacturers, distributors, large brands, and individuals drive sales, build brand awareness and navigate a super competitive and complex marketplace. "It's a jungle out there," he says. "Amazon has become the world's largest ecommerce website, so let us help you improve your product listing. We work to make sure when customers search for your product or look for an item in your product's category they will find and purchase your product." In other words, The Starren Group helps retailers own the "Buy Box" on Amazon.
"Amazon has a number of different selling platforms and business opportunities designed to help your business grow. With so many different options to choose from, it can be overwhelming to figure out which option is best for you and your business," says Harris. "Selecting the correct option is critical, so let us help you make that decision."
Managing your brand on Amazon is important for retailers of all sizes. If you don't set up your trademarked products on Amazon and control the photos, description, and listing, third-party sellers will create it anyway. And their setup may or may not be accurate or portray your products in the way you want them to be seen. "If you don't manage your brand on Amazon, a third party seller can position your brand's product(s) on Amazon and effectively have control over how customers view your product," says Harris. "Amazon is an open marketplace – so sellers, within certain guidelines set by Amazon, can pretty much do what they want. But, there is a process called brand registry and different behind the scenes things you want to do so that your products are displayed correctly. It's a lot more complicated than just sticking your products on Amazon."
Harris continues, "We can work with any retailer. We help them look at the area, give them suggestions, guidance, answer questions, and offer clarifications. Sometimes people just want to understand the space a little better to make informed decisions." The Starren Group takes pride in establishing positive partnerships with all clients. They take the time to understand your business goals and create a successful sales program that will maximize your resources and budget. The Starren Group offers a unique, affordable and time-sensitive approach to increase sales and brand visibility with no upfront cost or long-term contracts. To learn more, visit www.StarrenGroup.com.