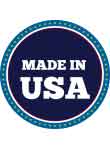 Eighty percent of Americans will pay more for products that are labeled 'Made in the USA.'
As we celebrate Labor Day and American workers, let's use this opportunity to examine the strengths and opportunities 'Made in the USA' products have to offer. According to Consumer Reports, more than eighty percent surveyed cited retaining manufacturing jobs and keeping American manufacturing strong in the global economy as very important reasons for buying American. About sixty percent surveyed cited concern about the use of child workers or other cheap labor overseas, or stated that American made goods were of higher quality. Consumers are willing to pay more for these products for many reasons. Keeping dollars in our economy, supporting the American Dream, knowing the products are made with fair labor, and perception of higher quality are all contributing factors to the successful sales of American made products.
With the Great Recession still with us, many consumers are conscious of their spending. Everyone knows someone who was laid off, lost a job, or had a decrease in business. If there is a choice between helping a neighborhood shop versus a chain store, many people opt for the local merchant. Increased unemployment rates led many to shop local and to try and do their part for our economy through making everyday purchases. Though our economy is now much healthier and consumer spending is up, there is still broad support for keeping dollars local.
In addition to supporting the national economy, American made products are also a symbol for excellence. According to a New York Times survey, the majority of Americans perceive products that are made in America as being of a higher quality than those made overseas.
Whether you're stocking last minute holiday inventory or prepping your buying strategies for 2017, incorporating products that are created in the United States is a worthwhile investment to make. While the initial cost may be higher than for overseas products, many USA manufacturers offer faster turn-around times, lower shipping costs, and lower order minimums. On top of those benefits, consumers are willing to pay more for USA-made products.
Independent Retailer has gathered our preferred suppliers for quality 'Made in the USA' apparel, accessories, gift, and novelty merchandise.
---
SJT


SJT has been the industry leader for wall plaques, signs, and decor since 1985. "We've become America's largest manufacturer of low cost wall decor," says SJT president Tim Smith. SJT manufactures over 25,000 wood plaques completely in-house in the United States.
Their signs stretch across many categories, including: primitive and rustic, religious, pet, wine and beer humor, occupation, inspirational, beach, cabin and lodge, cottage and lake, surfboards, nature, celebrity, hunting and fishing, camping, military, redneck humor, and destinations. New and popular designs include Dean Russo licensed signs, which debuted earlier this year. "Dean's artwork is a huge seller on t-shirts and many other products," explains Smith. "The initial response to his artwork on our plaques was amazing. So many retailers recognized his artwork immediately. He has an amazing following." All signs are printed to order in the USA. Custom designs are also available.
In addition to wood plaques, SJT also manufactures bookmarks, magnets, greeting cards, and key chains all in the United States.
SJT Enterprises, Inc.
28045 Ranney Parkway Unit B, Westlake OH 44145
Tel.: (800) 326-7419
Web: www.ThousandsOfSigns.com
---
Whistle Creek
Whistle Creek is the nation's largest manufacturer of rustic walking and hiking sticks. Founded in 1984, Whistle Creek products are handcrafted in Mammoth Spring, Arkansas. "Many people don't realize what goes into crafting a quality walking stick," says Jimmy Marler, owner of Whistle Creek. "We go through several different processes and quality control."

Whistle Creek's most popular products include their various hickory hiking sticks. "They are solid pieces of wood with a handle," says Marler. "They've always been a great seller." Hiking sticks are also available with comfortable leather straps, quality rubber tips, and custom laser engravings.
Their new product is an outdoor survival kit packaged in a sardine can. The kit includes over twenty items such as a compass, whistle, band aids, matches, fire cube, tea, fish hook and string, salt, aspirin, a pencil, safety pin, antibiotic ointment, duct tape, and more. "They make a great stocking stuffer," says Marler. "For retailers, they come right in a display box of twelve that you can open up and sell right out of."
For new customers, Marler suggests starting out with the extreme value pack, which includes twenty-five hiking sticks and a free display. "That way you can see what sells best and reorder accordingly," he explains. Minimum orders are $100 for hiking sticks and $84 for one twelve-pack of survival kits.
Whistle Creek
114 Stone View Circle, Mammoth Spring AR 72554
Tel: (970) 586 – 7310
Web: www.whistlecreek.com
---
Western Express
Western Express Inc. is a second-generation family-owned and operated wholesaler of country western apparel, accessories, and other related merchandise. Not all of their products are made in America, however they have a large section dedicated to that cause. Made in the USA items include cowboy hats, bandanas, belt buckles, bolo ties, collar tips, earrings, key rings, purses and wallets, magnets, necklaces, stickers, suspenders, and more. All products are Western-themed, high quality, and ship quickly. "We have a wide range of products and recommend that customers purchase a variety," says Dan Mottsman, CEO of Western Express. "Our bestsellers are our cowboy hats, belt buckles, and jewelry. During the Christmas season, we have a big surge in Western jewelry and also other gift items."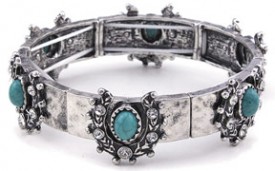 Western Express prides itself in being a family business. They have many loyal buyers they have done business with for thirty years and many dedicated employees who have been with their company for over twenty years.
Western Express
300 Villani Drive, Bridgeville PA 15017
Tel. (412) 257-5020 or (800) 245-1380
Web: www.wexpress.com
---
EcoSmart Designs
Like the name implies, EcoSmart Designs is not a typical jewelry wholesaler. EcoSmart has been handcrafting unique products from their Colorado warehouse since 1988 using their trademarked SafePewterTM lead-free metal. Committed to sustainability, EcoSmart creates all of their jewelry using a waste-free casting process from beginning to end. Though all of their merchandise is made in the United States, they have developed unique manufacturing and casting processes that keep prices competitive with imported wholesale jewelry. Their 10,000 square foot facility allows EcoSmart to complete all of their pieces from start to finish in-house. From design, development, production, and gold and silver-plating services, EcoSmart oversees every step of the process.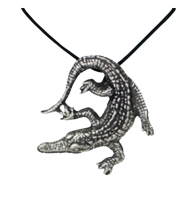 They offer over fifty different categories of jewelry products. All pieces are made with patented SafePewterTM metal with EcoSmart's specially formulated finishing treatment that mimics real silver. Their best-selling lines include animal, sea life, zodiac and Chinese horoscope themes. As of August 1, 2016, EcoSmart debuted several new dog and cat lines, titled "All About My Dog," "All About My Cat," and "I Love My Dog." These new products include necklaces and colorful carabiners for various dog and cat breeds.
EcoSmart Designs
2400 Industrial Ln., Unit 1400, Broomfield CO 80020
Tel: (888) 884 – 7090
Web: www.ecosmartdesigns.com
---
KC Creations
"All of my products are made in the USA," explains Ken Cleveland, president of KC Creations. "I've turned down offers to have my products made elsewhere because I'm committed to United States manufacturing. I simply think it is important to support American business and industry. I want to do my part in keeping manufacturing strong and healthy in this country. Over the years we have had our challenges and would hope consumers understand how important American made products are to maintaining a healthy economy."
KC Creations is a manufacturer of novelty signs, stickers, and sculptures. "My crossing signs are the most popular items," says Cleveland. "They have been steady sellers for many years. We have improved the artwork and are always adding new styles." Right now, KC Creations offers two hundred and twenty styles of crossing signs including one hundred and twenty different dog breeds and one hundred different farm animals, wildlife, and more.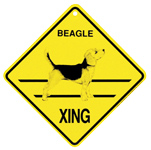 "Most of my retailers are what I call 'ma and pop shops,'" explains Cleveland. "I respect the hard work and dedication they have to their business. KC Creations is a small company I have owned for fifteen years. We take pride in what we do and expect to make our customers smile."
KC Creations, Inc
Tel: (937) 748 – 8181
Email: info@KCCreationsInc.com
Web: www.KcCreationsInc.com
---
Fabulous Gifts of America
Fabulous Gifts of America is the world's largest manufacturer of embroidered gift pillows. All materials and labor that goes into making the embroidered pillows are sourced from the United States. "The thread, the stuffing, and even the machines used are all made in America," says Fabulous Gifts of America president John Reppert. "Because everything is made and inventoried right here in Chicago, customers can order exactly what they want and get quick turnaround, unlike overseas manufacturers where you need to order large quantities," continues Reppert. "And of course it's good for our country."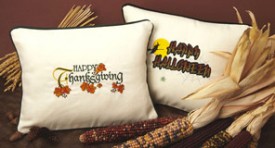 Fabulous Gifts of America offers over twenty categories of pillow designs, including family, friendship, nautical themes, inspirational, pet, seasonal, and more. Since all of their products are made and designed in the USA, Reppert and his team also offers custom designs.
Fabulous Gifts of America
6287 West Howard Street, Niles IL 60714
Tel: (800) 292 – 7996
Web: www.wholesalecentral.com/fabulousgifts/profile-fabulous-gifts-america.html
---
The Mountain
"More than an apparel company, The Mountain is an artwear company that focuses on telling stories by out?tting its customers in unique, bold designs," says The Mountain marketing coordinator Nicole Reynolds. "From day one we have always used the highest quality natural materials to create our apparel. We start with a white garment made from 100% natural USA cotton – down to the thread holding it together. To color our garments, we use fiber reactive organic dyes to create over eight hundred colors that are inspired by nature. Next our garments are printed with environmentally friendly water-based inks. We are the pioneers of using water based discharge ink and have perfected its use to create photo-realistic imagery that is not attainable by other screen printers."
The subjects of The Mountain's t-shirts are animals and nature scenes, designed by artists such as Dean Russo, with whom the company partners.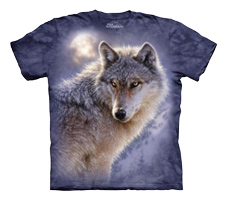 Most recently, The Mountain has debuted a new brand called Colorwear. Taking the adult coloring craze to the next level, Colorwear is a form of wearable art. T-shirts are available in eight different categories, all with nature and animal designs ready to be colored in, and all shirts come equipped with colorful fabric markers. As with all of The Mountain's products, Colorwear is also made completely in the USA.
The Mountain
59 Optical Avenue, Keene NH 03431
Tel: (800) 545 – 9684
Web: wholesale.themountain.com
---
Whimsical Gifts
Whimsical Gifts offers watches, bracelets, necklaces, earrings, and charms, "All designed, handcrafted, painted, and assembled in the USA," says owner Robert Winenger. "We are in the passion jewelry business, not just the fashion jewelry business," Winenger continues. "Our products strike a chord with what consumers love to do, whether it be a profession, hobby, pets, sports, etc. Knowing your demographic and featuring things they like to do will work every time." Their bestsellers include items from their nurse, teacher, and dental professional lines.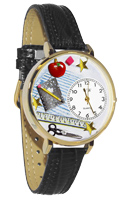 When asked why their company is dedicated to producing products that are made in the USA, Wineger says "We've been in business for over twenty-five years and have always done it this way. However, in the political climate today, there is a lot of discussion about bringing jobs back to America. Much more so than anytime I can recall in the last twenty – thirty years. If there was ever a time that the consumers are interested or looking for made in USA products to help business, job growth, etc., it would be now."
Whimsical Gifts
5975 Shiloh Road; Suite 107, Alpharetta GA 30005
Tel: 404-303-1168 or 877-324-0845
Web: www.whimsicalgifts.com