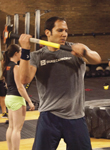 by Lisa Evans
Duke Cannon Supply Company uncompromisingly addresses the growing men's personal grooming market with their humorous and over-the-top macho marketing style. Company cofounder Anthony R. Albanese, understands the joys and challenges retailers face as independent business owners. "We started out really small and worked our tails off, but now here we are a few years later and we are seeing good things happening.
"We look at the marketplace from a different angle. Because all of our products are 100% Made in the USA, we know there are some consumers who are always looking for things made in the USA and nothing else. The retailers we work with have let us know that it really matters. Independent retailers are our partners in every sense. There has been recent surge in popularity for Made in the USA products in retail in general, and yes, that's a continuing trend we see for the New Year.
"Even if a consumer isn't specifically looking for something made in the US, when they see two products side by side, a lot of people will choose the Made in the USA product. You're never left high and dry with US suppliers. The quality is top notch and reputation matters. It is not just a one-time thing, either, it's sustainable quality – that's what we see with Made in the USA.
"These days everyone is more aware and more thankful of the military and we see that growing for the foreseeable future. Our product line started with the Army, based on real world needs. I think that everyone knows someone in the military, or at least connected to it and it's very relevant to look for products geared to the military or at least showing respect for the armed forces. They sacrifice so much for us every day and it's hard to argue with supporting the military.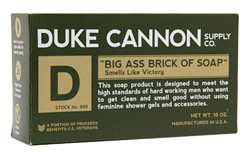 "For 2016, I see a couple of different keys for success. Retailers need to make sure they have the right product at different price points, to start. For example, for gifting you've got easy, no brainer gifts that are under $10, but then there are occasions where consumers want to spend $35 – $50, so you need to have items in that price range, too. Carrying things like individual products at the lower price point, but then the same items in a kit or a bundle, this makes sure you have offerings at multiple price points. This kind of strategy will appeal to more consumers and will also raise your average sale.
Another idea for success is allowing your store to work for you. Retailers who put thought into their product set up and display get the best sales. You want to make your store as inviting as possible – you want to let people pick up, touch and feel the products you're selling. For example – if you take away one layer – like the packaging, and set that one product out for shoppers, what we've found is that retailers who take things out of the package, like a bar of soap, and have it displayed and allow their customers to interact with it, they have much higher sales than those that don't. You want to have areas in your store where your customers can really interact with your products. As a retailer, to succeed you have to do everything you can to rely on your store environment to help drive your sales.
"We are really confident about the future. In 2016 we are introducing three new products, one of which took us more than 2 years to develop in a kind of painful R&D road, but we wanted to make sure that it was right. Independent retailers need different and unique product selection and we aren't going to release something that's not authentic or functional. What we focus on, the point of difference for us, is rooted in the purpose. There's a reason why we do things the things we do – just like the retailers we work with."
For more information on Duke Cannon's full product line, visit them on the web at www.dukecannon.com.