by Eric Leuenberger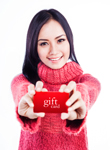 When marketed correctly, gift cards (certificates) can increase online sales, promote customer retention through repeat sales, and help attract new customers. These three factors are critical elements in building any successful business and are a primary reason developing a healthy gift card program should be on the "to do" list of every ecommerce store.
Facts About Gift Cards
Research conducted by Shopatron revealed some interesting facts about how gift cards affect consumer behavior. It is estimated that online retailers who initiate a gift card program and market it correctly could expect an increase in sales of approximately 10 percent on average. Furthermore, it was found that 31 percent of gift card recipients were more likely to purchase items at full price (not on sale) than were those who used other forms of payment.
In particular, it found that those who use gift cards tend to spend 40 percent more per order on average than the value of the gift card itself. Taking that data a step further and thinking about average order values, an online retailer seeking to increase their average order value to $70 or more (as an example) might consider marketing gift cards of $50 or higher more aggressively than those at lower denominations.
In addition, stores searching for a way to attract new customers will be happy to hear that the research found 40 percent of people who receive a gift card to a new store will in fact make a visit to that store just because they have the card, regardless of whether they have made a prior visit to the store or not.
Attracting new customers is vital but not the only element to success. As any store knows well, a key to larger profits and lasting success is retaining customers. Gift cards can help in this area as well. Data reveals that a whopping 72 percent of those who receive gift cards will make a return visit to the store where they originally used the card. The last two facts clearly indicate that gift card programs have the ability to attract new customers and also keep them coming back.
Marketing Gift Cards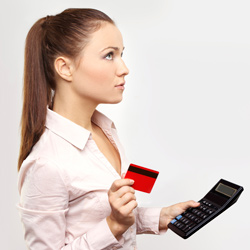 It is easy to market gift cards during holidays like Valentine's Day, Mother's Day, Christmas, etc., when gift giving is at the forefront of many customer minds. Data has shown that approximately 81 percent of adults will purchase some type of gift certificate during holiday seasons, but what can a store do to continue to drive sales by promoting gift cards at other times of the year?
First and foremost, setting up a separate category on the website for gift cards is a good idea. Then make sure to promote it in various areas across the site such as promotional banners and call outs so customers know they exist.
Another marketing strategy that works well is to promote discount gift cards. An example would be offering a $50 gift card for just $40. This method not only caters to gift givers who feel they are getting a deal, but also caters to current customers who may view it as a 'coupon' that when purchased provides them with $10 off their next order. Because gift cards often work in conjunction with other coupon offers, current customers understand they can get added savings by 'doubling up' with a coupon code they may have as well to get added savings.
Marketing 'special' gift cards to current customers in the manner listed above can really drive sales for an online store. Teaming up with other complementary retailers to give away gift cards for each other is another way to build a gift card program that generates sales—and it benefits two stores at once by in effect 'sharing' customers. An example might be a store that sells custom wine racks / storage solutions who offers a gift certificate with each purchase to a complementary store that sells wine and vice versa.
The complementary yet not competing businesses both benefit from the partnership. Store "A" as part of the sale they received, automatically includes a gift card to store "B" as a 'free gift' with the customers purchase. In turn, the customer uses the gift card to ultimately make a purchase from store "B" as well. Both stores benefit from the transaction with store "B" picking up a new customer along the way.
Social media sites like Facebook are extremely popular and stores might want to consider utilizing apps that tie into these platforms allowing fans to give gift cards to their friends. The ease of use and viral aspect of social media can make a powerful combination for marketing gift card campaigns.
Yet another means of boosting gift card programs through marketing is to offer to donate a portion of the proceeds from gift card purchases to a charity of choice. An example of this might be a pet store that offers to donate $10 to a rescue shelter of their choice with every $50 gift card purchase.
Finally, to encourage gift card purchases and ensure customer loyalty in the future stores might consider offering reward points on the purchase of each gift certificate (or even double reward points.) This strategy combines a customer loyalty program with a gift card program to supercharge them both.
Types of Gift Cards
Gift cards come in two basic formats. Physical items which look like a credit card / gift certificate that can be printed, or an electronic gift card number usually transmitted via email.
The physical gift cards / certificates are shipped to the customer via postal mail or purchased in brick and mortar stores from racks (displays with hundreds of gift card from various retailers.) These types of gift cards cost the retailer more to market (printing and manufacturing fees might come into play) but are often chosen by customers when they want to include something tangible in a package for their recipient.
Electronic gift cards are less personal, usually not tangible, and are transferred through email to the recipient. These cost the retailer nothing and can often be printed out repeatedly by the receiver, but due to the impersonal nature of them, they are often slightly harder to market than physical counterparts.
Regardless of the type be it electronic or printed, all gift cards work the same to attract and retain customers. The difference is often the marketing that goes into promoting them to consumers, but the net effect on business remains the same.