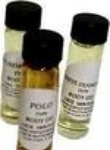 An ongoing complaint from some retailers is that their wholesale suppliers don't give them the service they want and feel they deserve. "I started out in retail, and got such poor quality service from some of my suppliers that I decided to become the wholesaler I'd like to do business with," says Linda Simon, founder and CEO of Matt's Incense. "We just got tired of the horrible treatment," she adds. So Simon launched Matt's Incense 25 years ago and has never looked back. "It's worked out well for us, because we know what retailers are looking for," she says. "Some have told us, 'We found you because our previous suppliers were so bad,'" she notes with a laugh.
Matt's Incense has an extensive offering of about 25 different product lines, and about 400 different products from those lines overall. Serving customers large and small, from mom & pops to flea market vendors, Simon says her current best seller is Matt's line of fragrance oils. "It's such a versatile product," she says. "It can be used in oil warmers, in candle making, for producing incense, in a sachet and even for auto air fresheners," she notes. Plus, the product has a remarkably strong markup, making it a high cash generator for independent retailers. "We wholesale the oils for $1.30 for a half-ounce bottle," she says. "They sell for retail at $5.95 and up. That's a more than 400 percent markup."
For storeowners who want to sample the product and see how it moves, Simon has a countertop display kit available. "It's a wooden display that holds 69 bottles of fragrance oil," she says. "It also comes with eight glass oil warmers and six brass lamp rings. The whole starter kit is only $150 complete, a $66.70 savings over our regular wholesale prices." Turnaround time for orders is fast, too. "If we receive an order by 2 p.m. Eastern, we can usually ship it the same day, " Simon says. "We know how important urgency is to our customers. We've been there too," she adds.
For More Information:
Matt's Incense
35 Enterprise Drive
Bunnell, FL 32110
Tel.: 386-446-3118
Toll Free: 800-742-9133
Website: www.mattsincense.com