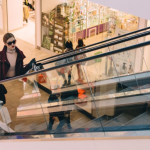 There is no doubt that millennials are changing the way the average person shops. They are constantly bringing new ideas and different shopping methods to the retail table and now they are reshaping the American mall, according to retail think tank Coresight Research. Through department store consolidation, a shift to services, growing online apparel sales, the aging of millennials and growth in nontraditional channels like rental and subscriptions are the five major sources reshaping malls.
This doesn't exactly mean that the mall is dead, as per the myth which has been circling around lately, especially since consumers are still spending money and confident enough in the economy to continue this trend. The issue is many retailers can't compete with the small, independently owned stores that offer more personalized experiences and cater to the consumer's exact needs."Much has changed in U.S. retail, ranging from major store closure programs by Macy's and JCPenny to bankruptcy filings with Toys "R" Us, Rue21, and Bon-Ton," said Deborah Weinswig, CEO of Coresight Research, in the report.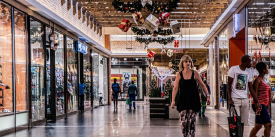 Even Target is changing the way they sell by opening smaller stores all over the U.S., only offering certain amenities in each new area. Specialty stores, pop-ups, and service providers are the new and successful way to attract customers. If major retailers don't follow this trend and only rely on their well-known name, they will fail, which we see happening all over with major department stores.
"Many forward-thinking mall operators and real estate owners are already reshaping their tenant mixes," Weinswig said in a statement to Retail Dive. "Those property firms that are proactively dealing with market shifts by broadening their range of tenants now – rather than simply reacting to apparel store closure programs and bankruptcies as they arise – look set to be the most resilient as the apparel market shifts further."
Consumers are expected to redirect an additional $78 billion to discretionary services at the expense of discretionary goods by 2023, according to the report. Consumers are also estimated to spend $17 billion on online meal kits, beauty and personal care subscriptions, and online apparel resale and rental. Millenials' spending power will continue to grow to reflect their maturity.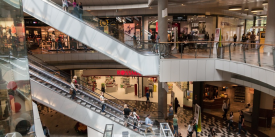 E-commerce is still a pressuring issue with brick-and-mortar retailers, and those who are still not yet on the online bandwagon are already experiencing a hurt in sales. Online apparel sales are expected to more than double by 2023, according to the report, and will capture more than one-third of all U.S. clothing and footwear spending. Physical storefronts will still be alive and well, as in-store sales continue to support a bright future, but the reality is more and more consumers are finding it easier to buy online. If you can win their hearts with an in-store sale, they are more likely to visit your website after to see what else you have to offer.
It's becoming more possible for independent retailers to make their way into malls since mall operators are noticing the change in how consumers are buying. "Mall operators such as GGP and Simon Property Group are already seeking to future-proof their centers by shifting new leases toward non-apparel categories, making space for pop-up shops and bringing in entertainment and leisure concepts as new anchors," said Weinswig. This can help build your brand and profit while still being able to give customers that personalized experience they long for.